Editor's note
Fiction has a great deal to tell us about reality. Science fiction, for instance, often serves as a thought experiment that explores shared and hidden beliefs whose material and political reverberations lie further in the future. Nedine Moonsamy says that science fiction has much to reveal about the relationship between China and various African countries.
More than 170 media outlets - among them The Conversation Africa and its sister sites around the world - are taking part in the Covering Climate Now initiative. We've committed to running a week of coverage focused on the climate crisis, starting today and culminating on September 23 with the UN Climate Action Summit in New York. In the first instalment, Mark Maslin examines five common climate change myths and the science that debunks them. Ash Murphy, meanwhile, considers what politicians are and are not doing to address the most pressing issue of our time. We're also sharing some of our previously published articles on the subject. In the first, Meron Teferi Taye and Ellen Dyer argue that Ethiopia must think differently about water use in the era of climate change. In the second, Michael Okoti unpacks how pastoralists in Kenya are adapting to the changing climate.
Natasha Joseph

Assistant Editor: News and Research and Science & Technology Editor
Top Story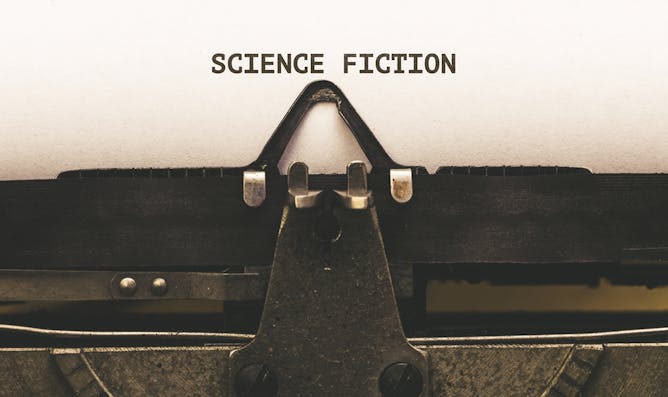 Science fiction writing often serves as a thought experiment that explores shared and hidden beliefs whose material and political reverberations lie further in the future.
Climate crisis
| | | |
| --- | --- | --- |
| Misinformation and lies are regularly used to undermine the science of climate change – here's how to see through the fog. | | Scientists from all over the world agree that the impacts of climate change will get worse, unless action is taken now. |
| Parts of Ethiopia will likely be hotter, drier, and more water stressed - with consequences for human and economic development. | | Changes in weather patterns have made life a great deal more precarious for pastoral communities. |
Health + Medicine
| | | |
| --- | --- | --- |
| Midlevel health workers can provide diagnostic and therapeutic services with lower entry qualification requirements and shorter training periods than doctors. | | While no deaths have been reported in Ethiopia so far, outbreaks of the mosquito-borne disease spread rapidly and have severe impacts on public health. |
From our international editions
| | | |
| --- | --- | --- |
| It's normal for expectant mums to worry about how their activities might affect their baby's health. But when it comes to vigorous exercise, the evidence shows there's nothing to worry about. | | Every cloud has a silver lining – even the debris cloud from an asteroid impact |
| Many return to dangerous evacuation zones fully understanding the risks. New research explains why. | | A challenge in eradicating polio comes from a version of the vaccine itself, which relies on live but attenuated virus. Rationally designing a new vaccine could help get rid of polio once and for all. |
En français
| | | |
| --- | --- | --- |
| Pour interpréter l'art amérindien ancien, il convient d'abandonner la vision eurocentriste pour adopter le langage. | | Les missiles russes à propulsion nucléaire, autonomes, pourraient rendre obsolète le bouclier antimissile américain. |
Would you like to republish any of these articles?
It's free to republish, here are the guidelines. Contact us on africa-republish@theconversation.com in case you need assistance.