When Iran makes the news in the West, it's often after some sort of crisis has taken place – a military standoff, new economic sanctions, belligerent threats from our leaders and theirs or crackdowns on protesters. Rarely do Americans get a window into everyday life in Iran.
Sociologist Manata Hashemi spent 12 years interviewing Iranian young people living on the country's socioeconomic margins. She wanted to know what motivates them, who inspires them and how they envision the future.
Also today:
Top story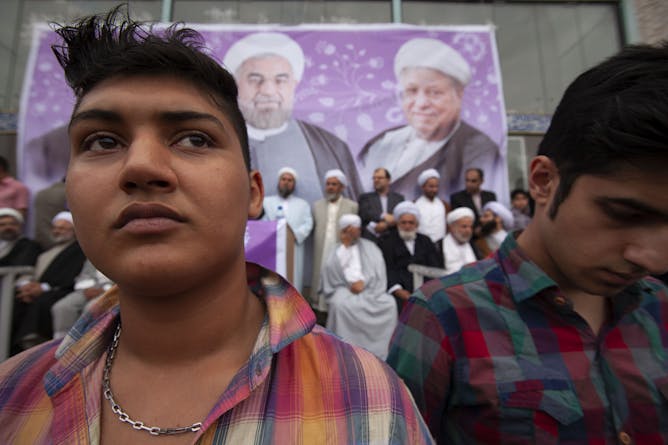 Despite what you might see on the news, many of Iran's young people are far from rebellious. Instead, they have dealt with dwindling job prospects by conforming to a strict code of morality.
Economy + Business
In his State of the Union address, Trump said workers are experiencing a boom in wages. The numbers say different.

As the Fed warns of the risks posed by the new coronavirus, a supply chain expert explains how the outbreak could harm companies and the economy.
Ethics + Religion
Religion was no barrier for Southern lynch mobs intent on terror. White pastors joined the KKK, incited racial violence and took part in lynchings. Sometimes, the victim was a preacher.

Historically, indigenous people celebrated a girl's transition to womanhood with a year-long ritual. Many such ritual practices were made 'illegal' by the US and Canadian governments.
Health + Medicine
There's widespread attention on the dangers of opioid addiction, but use of damaging crystal meth continues in the U.S., with police seizures rising.
Science + Technology
Addiction to cocaine is wildly difficult to conquer. But physicians may soon have a new type of gene therapy for patients that makes the drug less alluring.
Politics + Society
Seven candidates met on the debate stage in New Hampshire on Feb. 7. We asked three scholars to pick out some of the night's biggest moments.

In the 1950s, 'coming out' meant quietly acknowledging one's sexual orientation. Today, the term is used by a broad array of social movements.
Education
West Texas A&M University President Walter Wendler set out to visit high school students throughout the Texas Panhandle and the South Plains with a simple message about student loans.
Arts + Culture
An analysis of more than 800 top-grossing films suggests diverse movies struggle in front of international audiences.
Most read on site
In the real world, new diseases emerge from complex environments. To learn more about how, scientists set up whole artificial ecosystems in the lab, instead of focusing on just one factor at a time.

When it comes to exercise, there's no month like January, when resolutions kick into gear and call us to the gym. And while physical activity is good, you can injure yourself by overdoing.

Researchers have analyzed data from the last 50 years of medals to learn what presidents consider important and what legacy they hope to leave behind.