Editor's note
Days after the shock federal election result, Queensland Premier Annastacia Palaszczuk called for an end to the delays over the Adani mine's environmental approvals. Little more than a week later, her government has delivered, ticking off Adani's plan to monitor the endangered black-throated finch, in whose habitat the Carmichael mine would reside.
The decision leaves the controversial project with just one environmental hurdle left to clear. And it comes less than a month after an earlier draft of Adani's finch management plan was sent back to the drawing board after being slated as inadequate by an expert review panel. Five of those experts describe how the updated plan still falls well short of the rigour we should expect from a mining company with the future of an endangered species in its hands.
Michael Hopkin

Environment + Energy Editor
Top story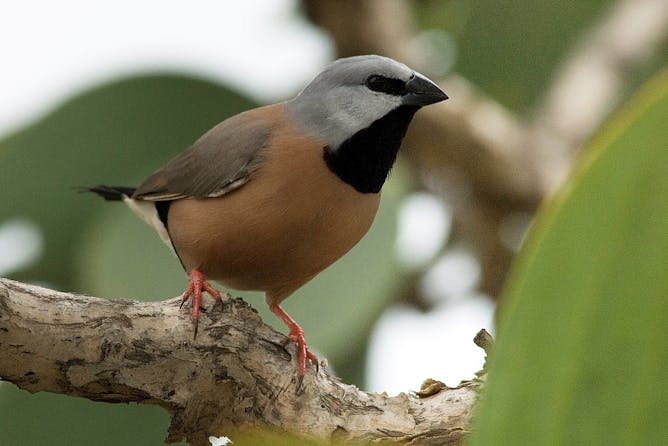 The Queensland government has green-lit an updated version of Adani's plan to protect the black-throated finch at its Carmichael mine site, after the earlier plan was branded inadequate.
Environment + Energy
This shocking figure comes from our back-of-the-envelope calculations looking at the effect of forcing more efficient engines on the Australian market.

Thousands of years of history tells the same story over and over: you ignore soil at your peril.
Politics + Society
The new Labor leader is from the party's left wing, which the government and some media will try to exploit. But Anthony Albanese's way through this is with policies and leadership.

Geoff Crisp speaks with Michelle Grattan about the week in politics.

While the new minister has the chance to make a real difference, unrealistic expectations of him should be tempered- real change will take not just the whole government, but the nation.
Health + Medicine
Rates of elective surgery are rising most among those aged over 85, due to advances in anaesthesia and techniques such as keyhole surgery. But it's also much riskier.

New modelling shows skipping the need for a doctors' prescription and going straight to a pharmacist for the pill could save the health system A$96 million a year and improve women's health outcomes.

While we can't tell you what to do with your body, we can give you some information to help make an informed decision about shaving your pubic hair.
Business + Economy
Insights from behavioural (and traditional) economics help explain why discounting – both real and fake – is such an effective marketing ploy.

Many universities were built in the 1960s and 1970s and the government isn't providing funds to maintain them.
Arts + Culture
Walt Whitman is perhaps America's most admired poet. His work, now praised for its themes of equality and democracy, was once shunned for its experimental verse and discussion of sexuality.

In our world of pervasive consumerism, libraries continue to be founded on humanism. Their core purpose as accessible places is vital – yet they are also now popular tourist destinations.
Education
Nearly one-quarter of young people surveyed said women exaggerated claims of sexual assault. This is only one reason why education on underlying values that lead to violence against women matters.

Schools have a legal obligation to act on bullying behaviour of pupils and provide support for both the victim and the perpetrator.
Cities
Darwin is one of the aspiring 'smart cities' that is adopting Chinese technology that can identify and track individuals. Add changes in Australian law, and we have the makings of a surveillance state.

The policy focus remains on home ownership, but a new survey shows slight improvements in affordability do little to help people on low incomes. Their plight calls for better social housing policy.
Science + Technology
The first 60 satellites from Elon Musk's planned low orbit internet network have lit up the skies. But with more planned, astronomers say the satellites could ruin their work.

The overall level of funding for innovation system programs in Australia still remains low. Most programs are so small they essentially constitute pilots.
Featured jobs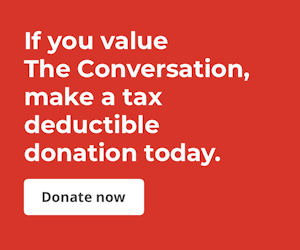 Featured events