Headlines in several African countries have been dominated by a wave of violent attacks in South Africa targeting migrants from elsewhere on the continent. African leaders and officials have openly condemned the attacks, decrying them as xenophobic. In Nigeria, South African-owned businesses have been targeted in retaliatory attacks. Gilbert M. Khadiagala cautions that the governments of these two nations need to show leadership now more than ever. And Cuthbeth Tagwirei argues that part of the solution to this crisis lies in finding the right words to describe and define what's happening.
These issues are not new: attacks of this nature have swept South Africa on and off for years. In two separate articles which we've published previously, Steven Gordon unpacks data that explains why anti-migration sentiment is so high in South Africa. For his part, Loren B Landau suggests it's time to shift the narratives around migrants and migration; in another article, he examines the country's ambitious plan to tackle prejudice, including xenophobia.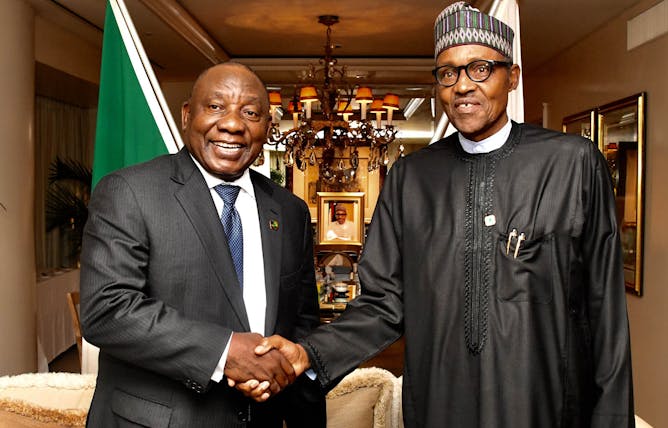 South Africa and Nigeria need to lead policy debates on long term measures to address migration in Africa.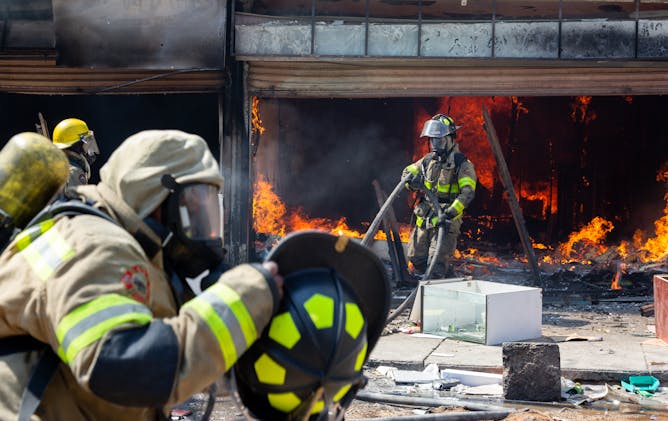 Faced with the same problem, South Africa is turning to the familiar toolkit to explain a recurrent problem.
| | | |
| --- | --- | --- |
| Beliefs about the role played by foreign nationals in South Africa clearly influence how people think about anti-immigrant hate crime. | | A survey shows 70% of South Africans feel immigrants pose a threat to the country. |
| Framing xenophobic violence as a question of immigrant victimisation invites divisions between neighbours. | | The action plan offers no information about budgets, oversight, clear standards for measuring progress or accountability mechanisms. |