Editor's note
Virginians handed Democrats a huge win on Tuesday, electing Ralph Northam as governor and Justin Fairfax as lieutenant governor. Northam's platform focused on abortion rights, climate change and racial justice, so his victory was a clear rebuke to Donald Trump. It also confirms that a diverse Democratic coalition now dominates politics in this former Confederate state, argues professor of American politics Toni-Michelle C. Travis. "The big question now," she writes, "is whether the Democrats' victory in Virginia portends a national trend."
In the wake of the Weinstein scandal, a growing number of women are going public with their own stories of being harassed in the workplace. As a result, several top executives who had in the past received company protection from punishment have lost their jobs. But will this "#MeToo" movement meaningfully change the way employers deal with high-profile harassers? University of Oregon law professor Elizabeth Tippett believes the answer is a qualified yes.
And as the FBI investigates the mass shooting in Texas, it has again encountered an iPhone whose encryption it can't break. As the privacy-encryption debate heats up again, several scholars provide their insights on whether police should be able to break into suspects' digital devices, and how that balances with citizens' need for privacy.
Catesby Holmes

Commissioning Editor
Top stories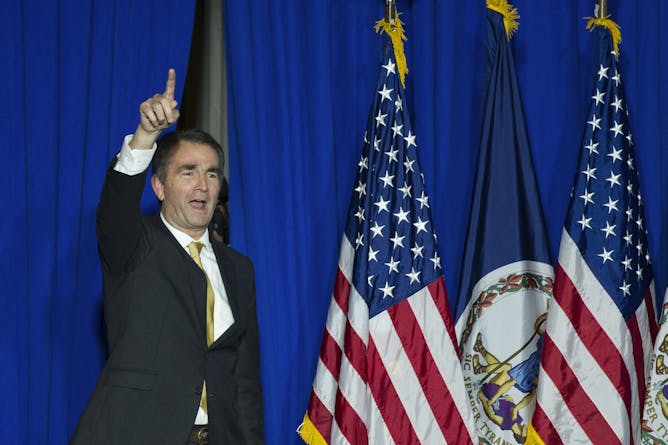 In Virginia, suburbanites, city-dwellers and black voters together rebuffed racism as an electoral strategy and handed Dems a huge win. Is this diverse coalition the future of Old Dominion politics?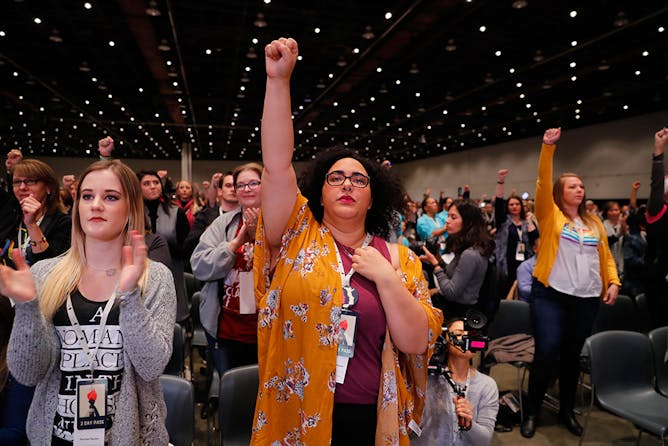 Companies have long tended to protect rather than punish high-profile harassers. That may change as the #MeToo movement inspires more women to speak out.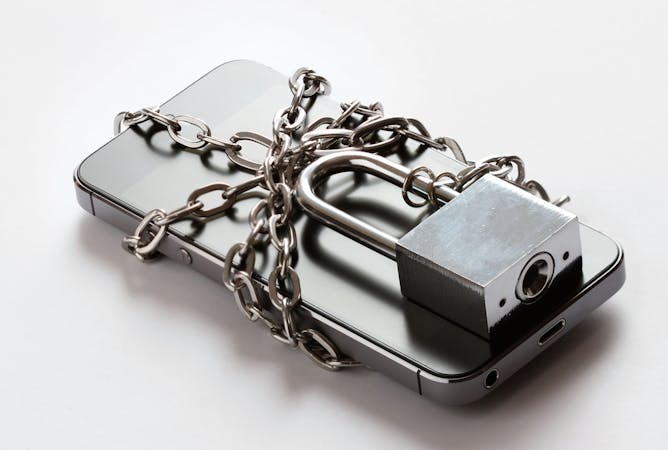 Scholars dig in to the debate on whether police should be able to defeat or circumvent encryption systems.
Economy + Business
Republican lawmakers say the proposed changes to the tax code would 'streamline' higher ed benefits. But this overhaul would squeeze many, if not most, students and schools.
Environment + Energy
Yes, Puerto Rico and any other storm-vulnerable location could benefit from on-site solar and battery backup, but it's unrealistic to say these microgrids are enough to power the island.
Politics + Society
Atlanta is a black majority city that has elected black mayors since 1973. Two candidates now face a runoff in December.
Science + Technology
Ig Nobels reward research that first makes you laugh and then makes you think. Investigating the internet meme of fluid felines fits the bill – and adds to the physics field of rheology.
Trending on site
Science isn't cold, hard facts uncovered by emotionless robots. Acknowledging how and where values play a role promotes a more realistic view and can advance science's reputation for reliability.

Several studies suggest that suicide rates in the US vary along geographic patterns.

Four articles from The Conversation archive offer insight on mass shootings in America.