Sri Lanka's Supreme Court voted yesterday to overturn the sudden and unilateral dissolution of the country's Parliament by the President. It's another dramatic twist as Sri Lanka slides further into constitutional crisis.
Michael Breen explains Sri Lanka's 'democracy deficit', why there's real doubt over who the legitimate Prime Minister is, and why the possibility of violence remains real.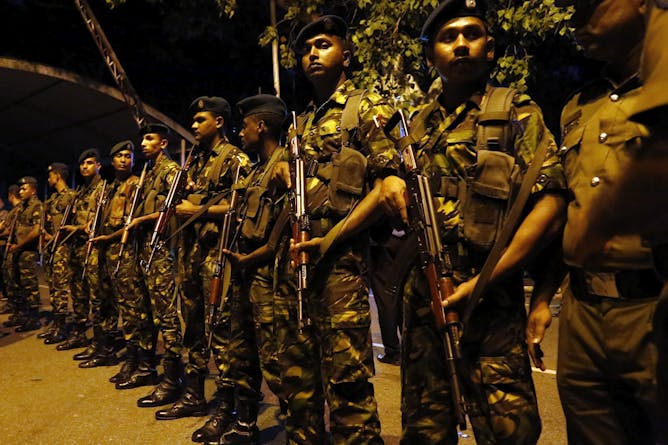 Old political rivalries have boiled over in Sri Lanka's worsening political crisis. Some fear possible violence less than a decade after the end of a brutal 25-year civil war.
Arts + Culture
Die Meistersinger von Nürnberg (The Mastersingers of Nuremburg) is a long, complex work. An ensemble performance by Opera Australia transports Wagner's 16th-century guild of mastersingers to a modern-day men's club.

Recent hoax papers in humanities don't show what they claim, but need to be taken seriously.
Business + Economy
Environment + Energy
Politics + Society
The questions raised by the region's failed bid for independence remain unanswered. And key figures remain in prison.

A recent attack at the heart of the Tunisian capital highlights how regional security is on the precipice.

U.S. President Trump's former attorney revealed some ugly racist things his client has said. One of them - once again - speaks of "shit-hole" countries. We need to counter this false idea.