Editor's note
Drug detection dogs have been used for almost 20 years in NSW, with the aim of sniffing out suppliers. But new research from Caitlin Hughes and Winifred Agnew-Pauley shows they're failing – most people the dogs detect have small amounts of drugs on them, usually cannabis or ecstasy. The authors argue it's time to redeploy drug dogs from public places to residential premises where there's a better chance of catching suppliers.
And a teen wrote to us last week asking if experiencing pain after sex was normal. We put the question to the original Dolly Doctor, Melissa Kang. She says sex should never hurt. If it does, you should tell the person to stop. And if you're experiencing pain after sex, the best course of action is to get checked out by a doctor – better to be safe than sorry.
Fron Jackson-Webb

Deputy Editor/Senior Health + Medicine Editor
Top story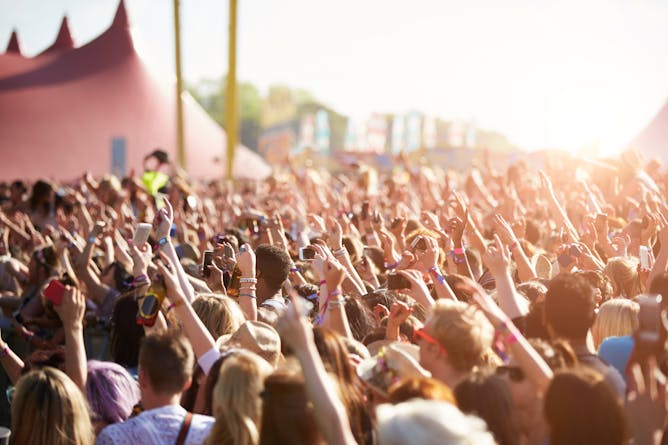 It's ineffective to use drug dogs at festivals and in public places because they're much more likely to catch small-time users than suppliers.
Education
I Need to Know is an ongoing series for teens in search of reliable, confidential advice about life's tricky questions. If you're a teen, send us your questions about sex, drugs, health and relationships…

There is little reason to think changes made to the Closing the Gap targets and partnerships with Aboriginal and Torres Strait Islander representatives will have much of an impact.

Including queer texts in the English curriculum has the potential to affect real social change, including in understanding and confronting inequalities.
Environment + Energy
It's easy to whip out the fly spray, but our fondness for pesticides can bring knock-on effects such as increased resistance, and harming beneficial insects in and around our homes.

Wander in the dark forest and you might spot the radioactive glow of the ghost fungus.
Arts + Culture
Business + Economy
Science + Technology
Tech companies portray virtual assistants like Alexa and Siri as our helpers. In reality, we're helping them gather the behavioural data they need to turn a profit.

Rovers including 'Rosalind Franklin' will pick up where Opportunity left off – trying to answer the question of whether there is, or ever has been, life on Mars.

Australia has a well-earned reputation as a mining nation. Now we're moving towards mining 'off world', on the Moon.
Health + Medicine
Featured jobs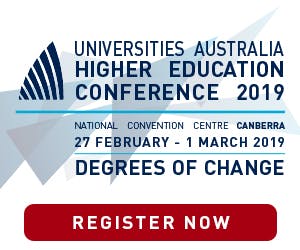 Featured events