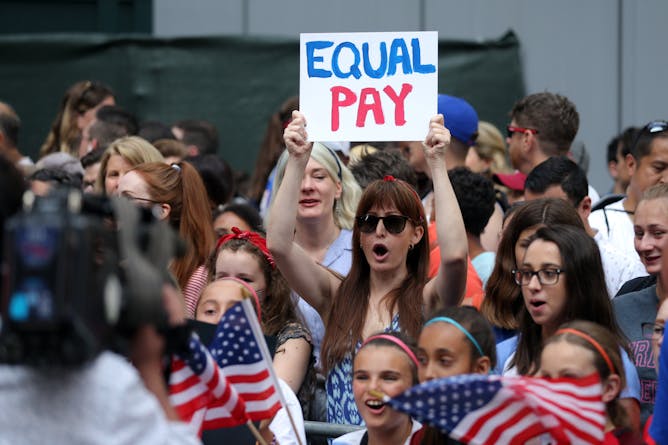 The Supreme Court has taken up several cases of sex discrimination against LGBT workers who were fired from their jobs. But the majority of other cases of sex discrimination rarely make it to court.
Ethics + Religion
An expert explains why the Jewish practice of abstaining from food on Yom Kippur is so out of step with the rest of Jewish tradition.

As Mosul rebuilds, its history is a reminder that people of many faiths lived in cooperation in the city. In the city was the Tomb of Prophet Jonah, venerated by Jews, Christians and Muslims alike.
Science + Technology
Scientists who discovered planets in far off stellar systems and the fundamentals of the Big Bang Theory have earned the 2019 Nobel Prize in Physics.

New research models how the Homo floresiensis species could have evolved its small size remarkably quickly while living on an isolated island.
Education
When it comes to completing homework, getting organized and celebrating small victories along the way is key, an expert on learning strategies says.
Environment + Energy
The gravity and force of this Category 5 hurricane that lashed the Florida Panhandle and other Southern states may never have fully registered on the public's radar.
Politics + Society
Somewhere between the early Buddhist times and today, worries about game addiction have given way to scientific understanding of the benefits of play, rather than its detriments.
Most read on site
An anthropologist works in American Samoa, taking advantage of the island's longstanding tattoo culture to tease out the effects tattoos have on the body's immune function.

A common myth cited as a reason for not getting the flu shot is that the shot will give you the flu. That is scientifically impossible. Here's why.

This Speed Read makes the case why you should be nice to spiders you encounter in your home and consider a live-and-let-live policy.