Editor's note
If you want to project an image of a strong state, how do you honor the overturning of a seated government? Tomorrow marks the 100th anniversary of the Russian Revolution, but Vladimir Putin – whose grandfather cooked for Vladimir Lenin – has called the event "ambiguous." Holy Cross's Cynthia Hooper describes the delicate way the Kremlin is handling the centennial of one of history's most momentous political events.
Following revelations that 126 million Americans may have seen Facebook posts created by Russian agents, philosopher and ethicist Gordon Hull asks: "Is Facebook bad for democracy?" One solution to verifying online information could come from computer scientist Ricky Sethi who is developing a crowd-sourced truth-seeking system to help people evaluate pieces of evidence.
And, as hardly a day goes by without another revelation of a powerful man having sexually harassed co-workers, Wayne State law professor Peter Henning argues it's time for the government to stop treating secret settlements for sexual misconduct as tax-deductible business expenses.
Nick Lehr

Arts + Culture Editor
Top stories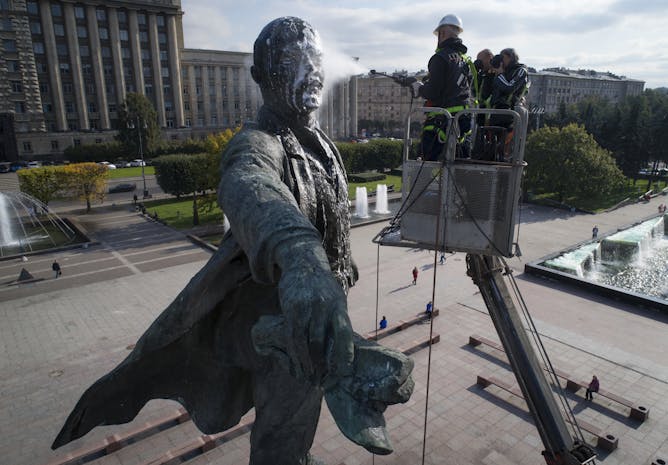 Because the Kremlin hopes to project strength and unity, history isn't used as much to inform as it is to inspire, with events cherry-picked to fit within a fuzzy framework of 'Russian greatness.'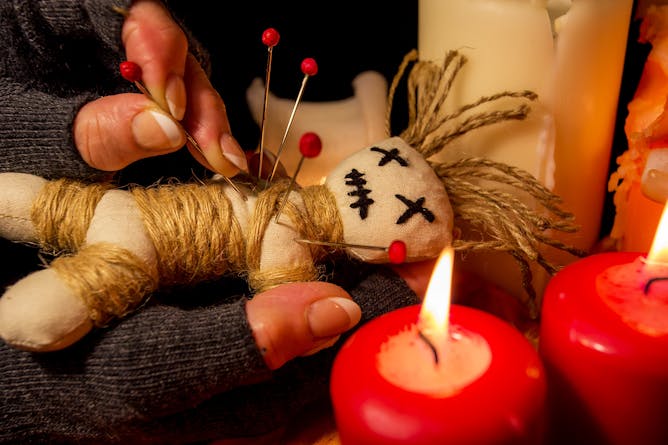 Supply-side economics is the intellectual backbone of the argument that tax cuts for the wealthy will boost business investment, wages and growth. The evidence suggests otherwise.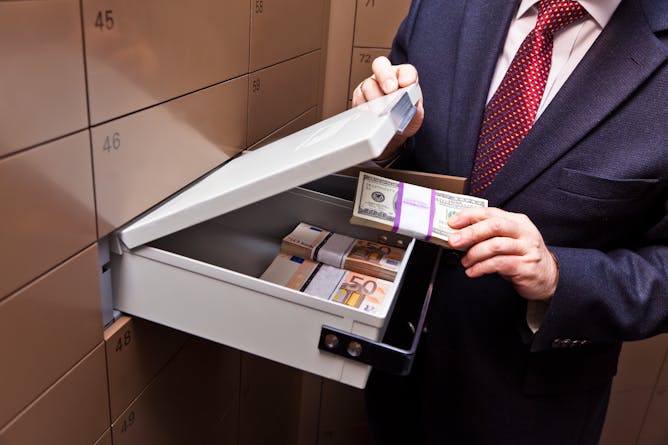 Secret payments in exchange for silence regarding work-related sexual abuse are usually tax-deductible. How about changing that?
Ethics + Religion
A scholar asks whether democracy itself is at risk in a world where social media is creating deeply polarized groups of individuals who tend to believe everything they hear.
Environment + Energy
With better access to energy, women in developing nations could spend more time working or in school. But Energy Secretary Rick Perry's claim that fossil fuels improve women's lives misses the mark.

Many countries around the world are vulnerable to wildfires, but a fire engineer warns that most are not spending enough on research into how fires spread and ways to reduce risks.
Politics + Society
Two hurricanes in Puerto Rico's past fundamentally transformed the island's economy and politics. Maria will be the third, says a historian.
Science + Technology
A new approach can both teach critical thinking to the public and help identify and combat fake news online.
Education
In our institutions of higher education and our research labs, scholars first produce, then buy back, their own content. With the costs rising and access restricted, something's got to give.
Health + Medicine
Several studies suggest that suicide rates in the US vary along geographic patterns.

The opening session of a meeting of neurologists focused on a problem plaguing doctors: burnout. Doctors are growing increasingly stressed, and it's affecting patients, too.
Trending on site
Former Trump associates face charges including conspiracy to launder money, failure to register as a foreign agent and lying to the FBI. A law professor explains what it means and what happens next.

We may pretend that we do not like fear, but Halloween proves otherwise. Many of us enjoy being scared. But why?

Move over millennials, there's a new generation in town. Dubbed 'iGen,' they differ from their predecessors on a range of measures, from mental health to time spent with friends.