Oceans of freshwater lie beneath the surface of the African continent – 20 times the amount that's stored above ground in lakes and rivers. And, despite the globe's changing climate, there's good news about this hidden stash: African groundwater reserves look surprisingly resilient despite rising temperatures and shifting weather norms, write Mark Cuthbert and Richard Taylor. Unfortunately, though, the news isn't as nearly as positive when it comes to how agriculture, forestry and land clearing are driving up greenhouse gas emissions. Mark Howden explains.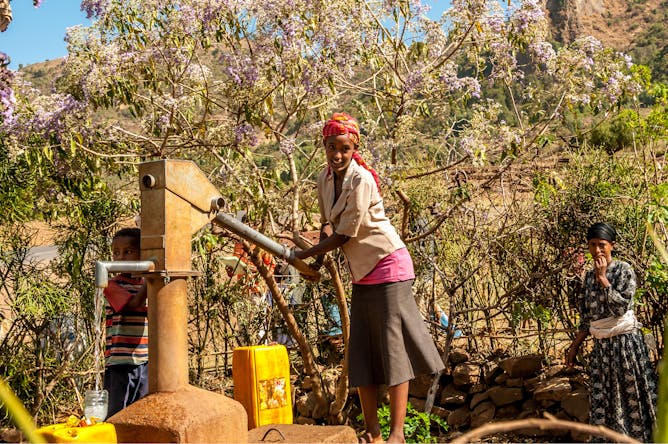 Good news – underground aquifers could be a reliable source of drinking water in sub-Saharan Africa even as the climate warms.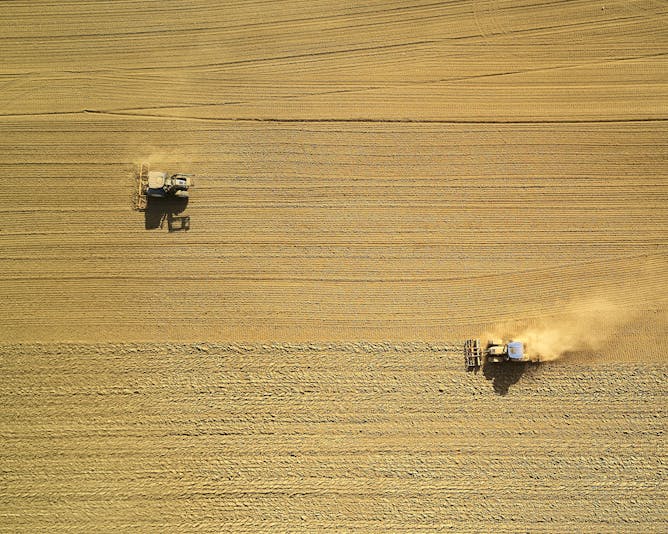 The world has no hope of reaching the goals of the Paris Agreement without seriously reducing emissions from agriculture, forestry and land clearing.
Science + Technology
| | | |
| --- | --- | --- |
| New research shows that there's much in a name: people will use the sounds in names to infer someone's physical and personality traits. | | An Israeli spacecraft carrying tardigrades crashed into the moon. Whether they will survive is irrelevant. |
Politics + Society
| | | |
| --- | --- | --- |
| For one, you can't break an economy that's already broken. | | Ghana is banking on a much needed boost to its tourism sector from its call to Africans in the diaspora. |