Editor's note
Congressional Republicans passed sweeping tax legislation overnight. Some waking up to the news may find the Senators' actions confusing. Won't angry voters punish them in 2018 for passing such an historically unpopular bill? For several reasons, the answer to that question is "no," according to David Barber, Director of the Center for Congressional and Presidential Studies, American University. The GOP doesn't care if you don't like their bill.
Since the announcement of Prince Harry and Meghan Markle's engagement, many have framed the forthcoming wedding as a fairy tale: A dashing prince plucks a mixed-race woman from the streets of Los Angeles and transforms her into a princess. But USC Annenberg sociology professor Ben Carrington thinks we're missing the real story: How Meghan Markle will improve the public standing of a monarchy married to stuffy traditions and outdated views of country, family and race.
A major barrier to broad-based artificial intelligence may be one step closer to falling, thanks to research conducted by Michigan State computer scientist and integrative biologist Arend Hintze. He develops algorithms that can evolve, and describes his latest effort, in which machines learn on their own – just like people do.
Emily Costello

Deputy Editor/Politics + Society Editor
Top stories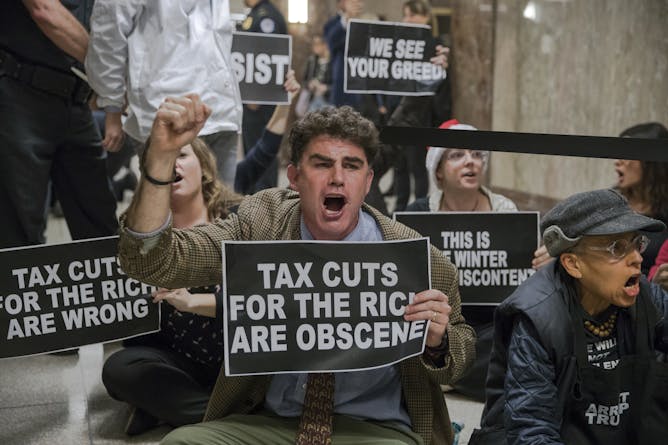 If Republicans don't cut taxes on the wealthy when they have control of both houses of Congress and the presidency, what do they live for?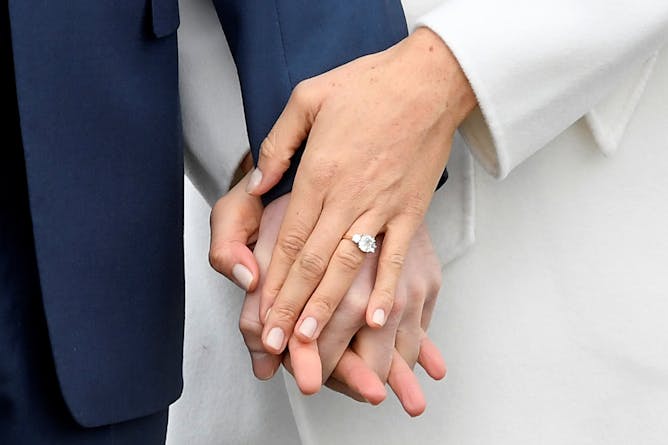 Much of the Harry and Meghan coverage has ignored the royal family's complicated history with race and "blood" and its insistence on continuing outdated traditions.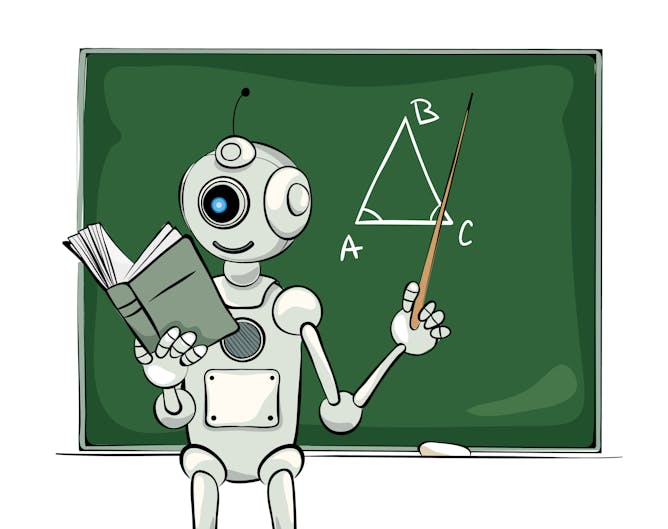 For future machines to be as smart as we are, they'll need to be able to learn like we do.
Senate tax plan
Universities play a vital role in promoting economic growth, something the writers of the Republican tax plan have apparently forgotten.

Far from dispelling the notion among Americans that the system is 'rigged' against them, Republican tax plans are more likely to make matters worse.

If Americans become less healthy and have less access to health care, then everyone loses.
Economy + Business
| | | |
| --- | --- | --- |
| Social media is making it easier than ever to measure your perceived popularity against your peers in ways that damage are well-being. | | Dealing with a co-worker or manager who says demonstrably false things can be a challenge, particularly at holiday office parties. Here's a guide to handle a colleague in denial. |
Science + Technology
| | | |
| --- | --- | --- |
| By figuring out fission, physicists were able to split uranium atoms and release massive amounts of energy. This Manhattan Project work paved the way both for atomic bombs and nuclear power reactors. | | Why do tech companies care so much about self-driving cars? If drivers no longer need to pay attention to the road, they can use their mobile devices even more. |
| How do scientists predict volcanic eruptions? To do so with accuracy, they need to know the individual volcano and its history very well. | | Should police be able to use cellphone records to track suspects – and law-abiding citizens? |
Ethics + Religion
| | | |
| --- | --- | --- |
| Americans have idealized religious freedom and imagined that it brings harmony. But, history suggests it might, in fact, have led to more conflict. | | The Baha'i faith originated in Iran and today has 100,000 communities across the globe, including the United States. Here is their history. |
| As Americans make decisions about year-end giving, how much of it will be influenced by their faith? | | Before you reach for that checkbook or give to a charity online, pause to think about what makes a cause good in the first place. |
Arts + Culture
| | | |
| --- | --- | --- |
| In the 1960s, white newspaper journalists exploited racial divisions to help build the GOP's southern firewall. | | Disney recently announced a forthcoming streaming service, leading some to wonder if the company is gearing up for a battle with Netflix. But not all streaming services are locked in a death match. |
Health + Medicine
| | | |
| --- | --- | --- |
| HIV has no boundaries. Men and women in almost every country are affected. Yet strides have been made, so much so that many are able to think of living with AIDS rather than dying from it. | | Attention is being placed on sexual harassment and assault in the workplace, but sexual assault occurs in intimate relationships, too. Often, the causes are the same – a desire for power. |
Politics + Society
| | | |
| --- | --- | --- |
| Conservative congressional reps in Colombia have been stalling votes on key parts of the country's peace accords through endless petitions and nonstop debate. In short, they're filibustering. | | Thousands of American women moved west to take advantage of wartime employment opportunities during WWII. For some, this version of the California dream was temporary; for others, it lasted a lifetime. |
| A huge majority of Americans support equal rights for women. Is now the right time to get an amendment passed? | | Gerrymandered districts are under fire across the US. But a weird district shape isn't necessarily a bad one. |
Environment + Energy
| | | |
| --- | --- | --- |
| Over half the calories humans eat today come from corn, wheat and rice. Raising a greater diversity of types of crops and animals (agrobiodiversity) makes diets healthier and farming more resilient. | | Scientists and government agencies have been studying biofuel production from algae for years. Research points toward a more affordable and efficient production process that recycles water. |