Today millions of people are expected to walk out of classrooms and workplaces in the world's first general strike for climate action. All this week we've been asking experts to explain what that action should look like as part of the Covering Climate Now initiative. From resurrecting traditional food supply chains to weaving new stories into our cultural fabric, the climate crisis demands we rethink the way most people live today.
As world leaders prepare for the UN climate summit in New York, Rebecca Willis, a professor of climate policy at Lancaster University, sets out the five urgent steps that governments should take right now to arrest global heating. Business leaders should take note, too – Simon Mair, a research fellow in ecological economics at the University of Surrey, argues that most "shit jobs" in the global economy could be abolished in favour of more socially and ecologically valuable work. Our own environment and energy editor Will de Freitas will explore this link between work and the climate in an upcoming issue of our climate action newsletter, Imagine (sign up if you haven't already).
Many students and schoolchildren are expected to strike today too, but their time in class could become a wonderful opportunity to engage their talent and passion for ecological restoration, according to Ria Dunkley, an expert in environmental education at Glasgow University. This could help tackle the feelings of helplessness that climate change causes in young people and depression in those directly affected by it. But Caroline Hickman, a teaching fellow in psychotherapy at the University of Bath, argues that the impact on mental health demands parents listen to their children's fears and hopes for the future, and help them come to terms with an uncertain world. Meanwhile, Julia Steinberger, a professor of ecological economics at Leeds University, is standing with the students who do choose to strike – and suggests adults support them in creating a new, fairer economy.
Though things may often seem bleak, the warnings of scientists seem to be finally sinking in. Ed Hawkins, a professor of climate science, realised this in spectacular fashion recently, as climate data he had collated was projected onto the main music stage of Reading Festival. The climate crisis has no single answer, but all of what we need to do next should follow a simple philosophy. Associate lecturer in political ecology at Nottingham Trent University, Heather Alberro, says this is recognising humans are one with the natural world, and that our fates and interests are intertwined.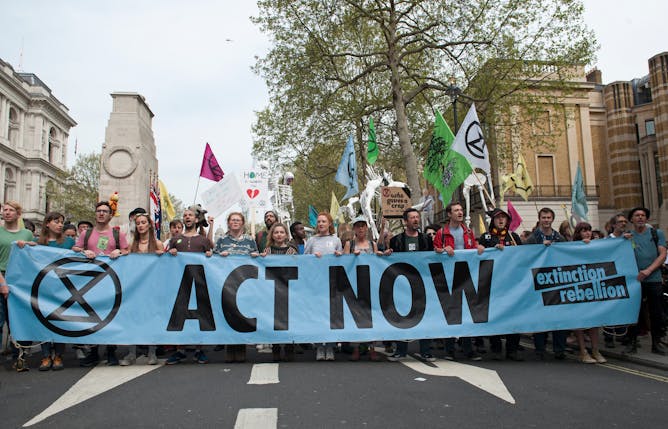 As the UN's Climate Action Summit approaches, governments need to start doing more than setting targets. Here's how they can make a start.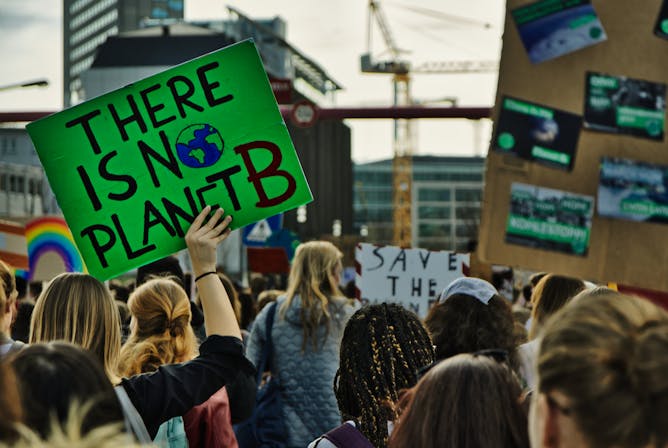 Humans consume excessive resources with little or no benefits to well-being – and the politics of our economy are to blame. To counter the influence of industries in democracy, we must strike.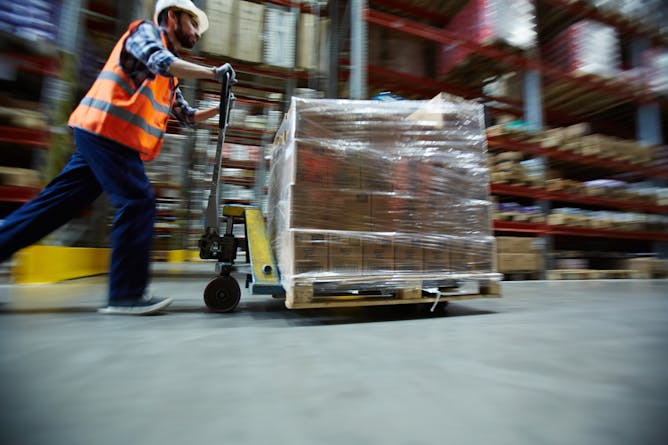 Transforming our societies to stop climate change offers us the chance to make our lives better.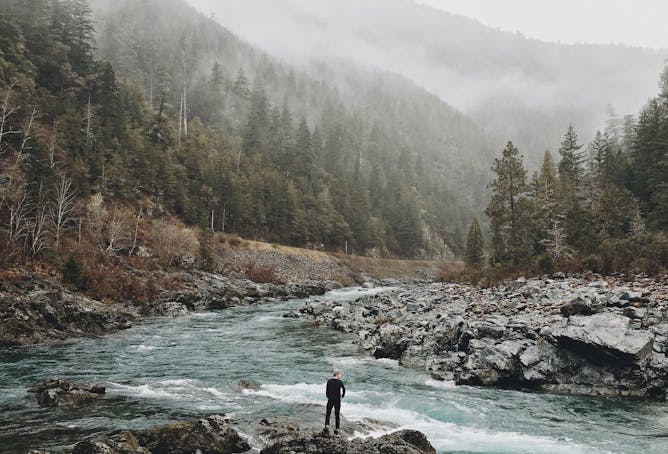 Humans did not always see themselves as he separate from the natural world. If we are to reverse its decline, we must re-entangle ourselves with it.
Politics + Society
From media coverage to story books, children are consistently represented as prophets or puppets in the midst of climate emergency. It's time for that to change.

We asked a media studies researcher why climate change doesn't make more of a splash in the press.
Arts + Culture
Climate science is now firmly part of the zeitgeist.

Our responsibility to consider how the future might look for generations to come requires imagination.
Health + Medicine
Children are more attuned to the climate crisis than adults realise. We must listen to them.

A seasonal diet could reconnect people with nature's rhythms.
Business + Economy
Education