Editor's note
Dukan, Keto, Atkins, cutting out all fats or just eating nothing but! Everywhere you turn around these days there's a new diet fad and a glowing testimonial to match. But paid ads, informercials and powdered shakes aside, what does the research actually say about losing weight?
The Conversation's Alexandra Hansen spoke to Clare Collins, a professor in nutrition and dietetics, to find out.
Molly Glassey

Digital Editor
Weekend listening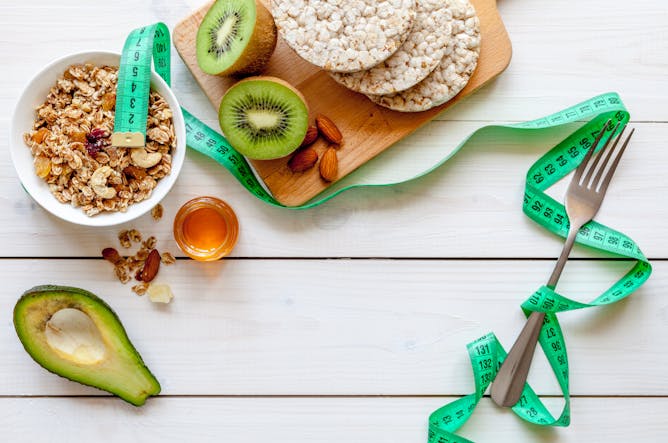 A professor in nutrition and dietetics explains.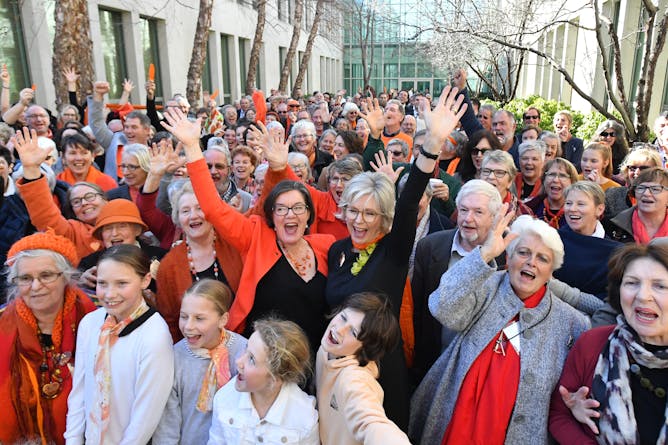 Helen Haines, who does not have the real legislative power her predecessor, Cathy McGowan shared after the Coalition fell into minority government, says "building relationships is key to getting things done".
Arts + Culture
Culturally, the joker turns socially significant places into spaces of carnival, revealing cracks within the social order. He is an enduring character – and a common figure in 2019.

There is so much more to Iran than politics. Its traditional music carries messages of beauty, joy, sorrow and love to the world.
Health + Medicine
The myth that children grow out of autism can prevent parents from seeing and accepting their child as the wonderful human being they are and recognising their strengths.

We need to look at what's behind arguments for and against drug testing welfare recipients to avoid repeating the same debate, over and over.
Politics + Society
Australian politics' 'revolving door' is undermining efforts to counter lobbying and potential corruption, and the regulation system is hopelessly flawed.

While trust in politics maybe at an all-time low, new research finds that trust in sporting bodies is relatively high.

Another stormy week in federal parliament has seen debate around Gladys Liu's alleged links to China and the ethics of the government's push to drug-test Newstart recipients.
Business + Economy
Most of Australia's biggest companies are majority-owned by US investors. This concentration of overt foreign influence should concern us.

The failure of regulators to take decisive action against errant companies is an unintended consequence of the design of 'responsive regulation'.
Environment + Energy
The state of Australia's energy and climate change policy is reason to despair. But there may be a nuclear solution that keeps both sides happy.

Australia's top scientist Alan Finkel says too many poor quality research papers are being published in Australia, and the system may inadvertently encourage academics to behave badly.
Science + Technology
Despite a last-minute crash-landing, efforts behind India's moon mission should be applauded. The endeavor has set an example for emerging space programs across the globe.

A new analysis of an extinct giant kangaroo skull suggests it was adapted to eat tough, woody material - a feeding style not found in any modern marsupials.
Education
Students picking their subjects for Years 11 and 12 need to understand that science can be useful in a wide range of future jobs.

Australia's university sector is one of the most attractive for international students. So why not try to keep them when they graduate rather than lose the talent we've helped train and educate?
Cities
Greater urban density is making it harder to preserve, let alone increase, tree cover. It's vital, then, to demonstrate the full value of green infrastructure for healthy liveable cities.

Australians' need for smaller and more diverse dwellings is growing. The planning system is not providing enough of this housing, and self-serving opposition to it should be resisted.
Featured jobs
Featured events