Jeffrey Epstein's death – officially ruled a suicide on Friday – draws attention to a dark trend in U.S. prisons and jails. There are approximately 50 suicides in jail for every 100,000 inmates, making the jail suicide rate 3.5 times higher than that of the general population.
"Suicide in jails and prisons is more than a personal tragedy," writes Austin Sarat of Amherst College. "It often indicates a failure in the duty imposed on prison officials." His story today explores why inmates kill themselves and how suicides like Epstein's complicate the pursuit of justice.
Also today:

Top story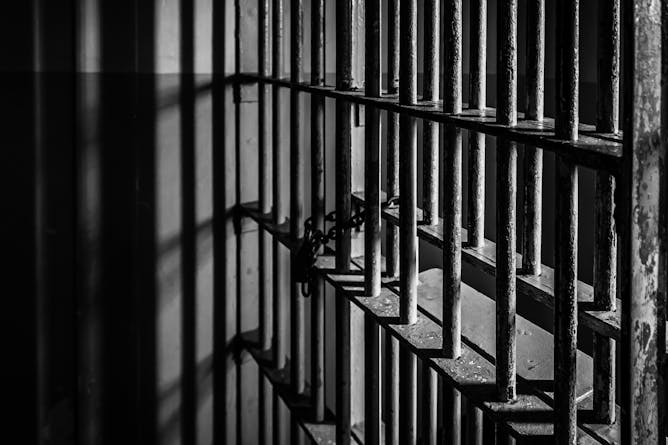 People in jail kill themselves at a rate 3.5 times higher than that of the general population.
Economy + Business
In 1867, the US bought Alaska from Tsar Alexander II for a tidy sum of $7.2 million. Trump probably wouldn't be able to get that kind of bargain for Greenland.
Environment + Energy
As the oceans warm, fish are moving to stay in temperature zones where they have evolved to live. This is helping some species, hurting others and causing a net reduction in potential catch.
Education
Going to college can be a stressful experience that takes a toll on students' health and well-being. A higher education specialist offers tips to keep the stress at bay.
Science + Technology
Legal bans and moratoriums on other emerging technologies need not be permanent or absolute, but the more powerful a technology is, the more care it requires to operate safely.

Russia appears to have developed a revolutionary mini-reactor able to power a missile.
Most read on site
The religious right may have dominated US politics for decades, but progressive Christians are growing louder in their faith-based opposition to the Trump administration's immigration policies.

A researcher based in Fairbanks, Alaska, links 2019's record-breaking wildfires in far northern regions of the world to climate change, and describes what it's like as zones near her city burn.

Based on his age in 'dog years,' could your animal pal legally buy alcohol? Or would he be cashing in on his senior discount? Veterinarians are more interested in life stage than a particular number.
Sumit Ganguly

Indiana University