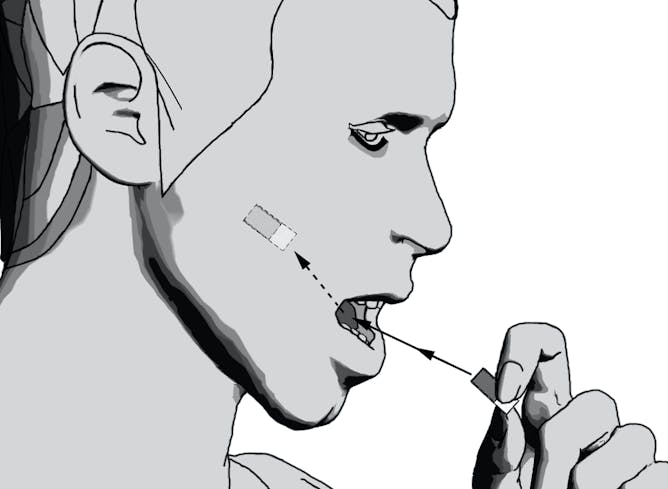 Inspired by amber and hard candy, researchers figured out a new, needle-free, shelf-stable way to preserve vaccines, making them easier to ship and administer around the world.
Health + Medicine
What can you do to keep yourself and your family safe from the coronavirus? A public health scholar explains antiseptics – and emphasizes the importance of good hand-washing.

In a survey, a majority of liberals and conservatives reported that they trust doctors and the CDC to reduce US risk of a coronavirus epidemic.
Politics + Society
As the race for the Democratic nomination narrows to Joe Biden and Bernie Sanders, what does it all mean for November? We asked three scholars to closely analyze the Super Tuesday results.

Joe Biden's swift return as a strong candidate for the Democratic presidential nomination was a dramatic shift never seen before in the modern history of Democratic presidential primaries.

Harvey Weinstein's conviction isn't the norm for perpetrators of sexual violence.
Environment + Energy
In the Southeast US, tornadoes strike at night more often than in other regions. This poses special challenges for getting early warnings to the public.
Science + Technology
Bees aren't the only species that has a queen.
Ethics + Religion
A group known as The Satanic Temple was started with the political goal of advocating for the value of church-state separation. This group is now challenging the traditional definition of religion.
Most read on site
An epidemiologist explains the differences and similarities between COVID-19 and the seasonal flu.

Public criticism of the Chinese government's handling of coronavirus shows that the Chinese people can overcome both strict censorship and a gaping class divide when they get angry enough.

Archaeologists have long argued over when and how people first domesticated horses. A decade ago, new techniques appeared to have provided answers – but further discoveries change the story again.