Editor's note
Your parents likely taught you how to wash your hands, but doing it right in today's society is harder than ever. Sinks in public spaces often limit the amount of water you can use and, what's more, the water is usually cold. Microbiology doctoral candidate Michelle Sconce Massaquoi of the University of Oregon tells us what we really need to do to keep our hands clean so we can stay healthy, especially during the holiday travel season.
Children's author, Philip Pullman, returns to the theme of tackling religion as an oppressive institution in "La Belle Sauvage," the first volume of the recently released "The Book of Dust" series. But, as children's literature scholar Marek Oziewicz writes, "on another level…the novel continues Pullman's quest for explaining human consciousness. Put simply, if we have souls, what exactly are they?"
Lynne Anderson

Health + Medicine Editor
Top stories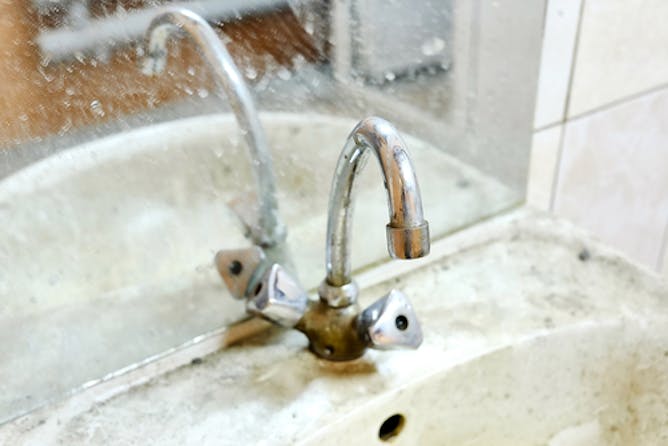 With holiday travel in full swing and people packed together in small spaces, it's important to try to stop the spread of germs. But can we really get our hands clean with a few seconds of cold water?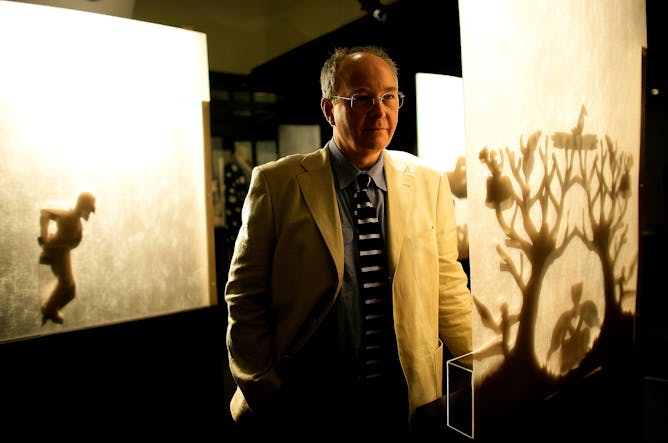 In his new book, Philip Pullman, once again tackles religion as an oppressive institution. On another level, he continues the quest for explaining human consciousness.
Environment + Energy
| | | |
| --- | --- | --- |
| Alaska and oil proponents are cheering a move to open up an ecologically sensitive part of the Arctic National Wildlife Refuge to drilling -- a position environment supporters can't abide. | | At many popular destinations, residents are protesting against crowding, rowdy visitors and low wages. With some research, travelers can use their visits to enrich host areas instead of harming them. |
Economy + Business
| | | |
| --- | --- | --- |
| A scholar explains why the president's plan to overturn his predecessor's rule would be a big mistake and disproportionately harm women. | | The American middle class has been on a rocky ride during the 20th century, surging after World War II but falling since the 1980s. The Republican tax plan may be its death knell. |
| People who see themselves as conscientious consumers often buy items made by companies that violate their values because it's hard to keep that information in mind. | | Historically, wishful thinking has blunted pushback. |
Science + Technology
| | | |
| --- | --- | --- |
| Older relatives often object to younger people using their smartphones and tablets during family gatherings. But digital devices can connect distant relatives year-round. | | Sociologists know what conditions make it more likely a mass delusion will take hold and spread through a group – whether adherence to a fashion fad or belief in a doomsday cult. |
| As businesses' branded mobile apps become more common and popular, how are they affecting shoppers' buying habits? | | There's no shortage of problems facing humanity. Science's role in how to tackle them has long been debated – including memorably by two of the 20th century's greatest literary figures. |
Health + Medicine
| | | |
| --- | --- | --- |
| After Australia's tough flu season, some experts predict that the U.S. is in for a few difficult months. What does that mean for you? | | The death toll from HIV/AIDS continues to decline, but more than 36 million people are still living with HIV. A researcher explains why the work for a cure is painstaking. |
Arts + Culture
| | | |
| --- | --- | --- |
| A majority of white Americans now believe that white people experience racial discrimination, and memes like #ItsOkayToBeWhite are only fanning the flames. | | Disney's veneer of innocence shouldn't distract people from recognizing the danger of giving one conglomerate the power to control so much information. |
Education
| | | |
| --- | --- | --- |
| Students and government officials alike hope Harvard's admission files will yield clues about who gets in and why, but a Harvard researcher says their efforts will be in vain. | | As more "college promise" programs are set up in the United States, researchers will be watching to see which ones do the best job at helping students realize their college dreams. |
Politics + Society
| | | |
| --- | --- | --- |
| America's understanding of justice may be compromised, which is a more fundamental issue than enforcing the law. | | Wondering why Jerusalem matters so much? A 25-year veteran of the Israeli Foreign Service explains what you need to know. |
From our international editions
| | | |
| --- | --- | --- |
| Advent calendars, chocolate Santa decorations ... there are lots of tempting treats that could make your pooch very ill this Christmas. | | If you're a non-believer, then staying away from Church may be the best thing for your psychological health this Christmas. |
| Food fraud and safety concerns are an ongoing problem in the agrifood sector— could blockchain technology be a solution? | | J.R.R. Tolkien wrote letters to his children from Father Christmas every year for 23 years. And they're filled with elves, goblins and playful polar bears. |