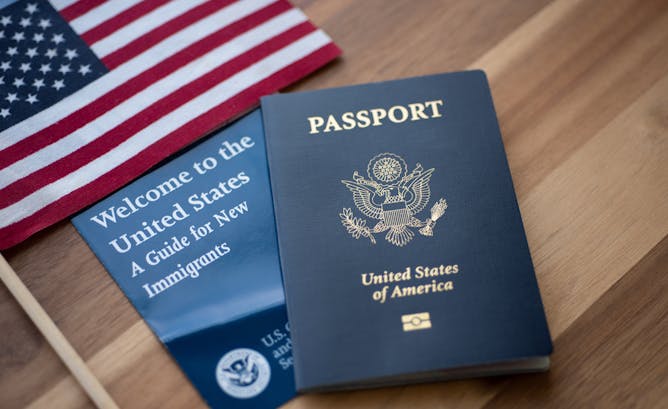 Americans have never felt warmer toward immigrants, nor have they ever been more supportive of immigration.
Politics + Society
Saudi women may now travel without a man's permission, easing one of the most repressive aspects of the country's 'guardianship' system. Women in Saudi Arabia gained the right to drive last year.
Science + Technology
Some treatments for neurodegenerative diseases involve inserting wires into the brain and zapping certain brain cells with electricity. But what if you could do the same thing using sound waves?
Economy + Business
Today, companies often take stances on social issues. A professor of brand responsibility compares ally brands with advocates.
Education
How much homework kids should do is a subject of great debate.
From our International Editions
Realising the silence of outer space was what made us appreciate our precarious position down on this pale blue dot – so beginning our obsession with extinction.

The newly discovered Heracles inexpectatus stood nearly a metre tall. And its fossil bones sat undiscovered on a museum shelf for more than a decade before its hefty status was finally appreciated.

Illegality doesn't matter when you've kneecapped the umpire who would have enforced the rules.