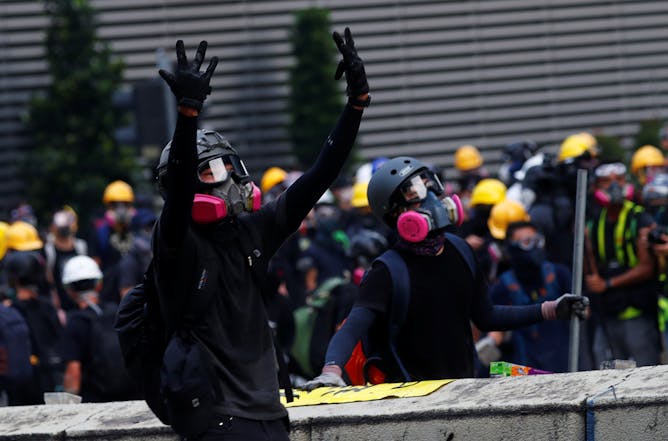 Why doesn't China put down the protests in Hong Kong? Maybe it doesn't want to.
Economy + Business
A group of America's most powerful CEOs said companies should no longer merely focus on maximizing shareholder wealth. A business professor explains why it's not a big deal.
Politics + Society
New York's Union Square is an important site in American labor history. One scholar's research illustrates the shifting meanings and inherent tensions of public space as an epicenter of civic life.
Arts + Culture
There's a strand of radical feminist thought that claims porn causes misogyny. So four researchers decided to test this idea – and descended on a porn expo to study the beliefs of the male attendees.
Science + Technology
Privacy starts with the body and extends to digital data. There are few rules governing what companies can do – yet people can't effectively protect their own privacy.
Education
The IRS estimates that up to 40 privately run schools may be affected by this measure in the 2017 tax reform package.
Environment + Energy
Scientists have identified the world's smallest animal - for now. It could be possible smaller creatures exist that have not yet been discovered.
From our International Editions
How South African manages the fallout from its likely downgrade by Moody's in November will determine whether the country will be forced to turn to the IMF for a bailout.

Plastic washed ashore from the ocean is hard to recycle. What else can we do with it?

Developing fluency in handwriting matters for literacy outcomes, and handwriting is an elegant testimony to the unique power of the human voice.