Stray too far from the national anthem's traditional arrangement at your own risk. Just ask José Feliciano. When the Puerto Rican singer performed a Latin jazz-infused version of the anthem before Game 5 of the 1968 World Series, the crowd booed. After the game, newspapers quoted fans who called it a "disgrace," a version that sounded like "a hippie was singing it."
The following summer, Jimi Hendrix took the stage for an early morning set on the last day of Woodstock. When he launched into his now-iconic rendition of "The Star-Spangled Banner," the crowd – this one, a bit more open-minded – was riveted. On the 50th anniversary of Woodstock, University of Michigan historian Mark Clague writes about Hendrix's yearslong fascination with the anthem, and how, in his 70-plus live performances of Francis Scott Key's tune, the legendary guitarist was always tinkering with ways to fuse themes of patriotism with protest.
Also this week, we liked stories about a tourist train to Mayan temples, the sort of short life of Saturn's rings and rooting out the effects of eating organic.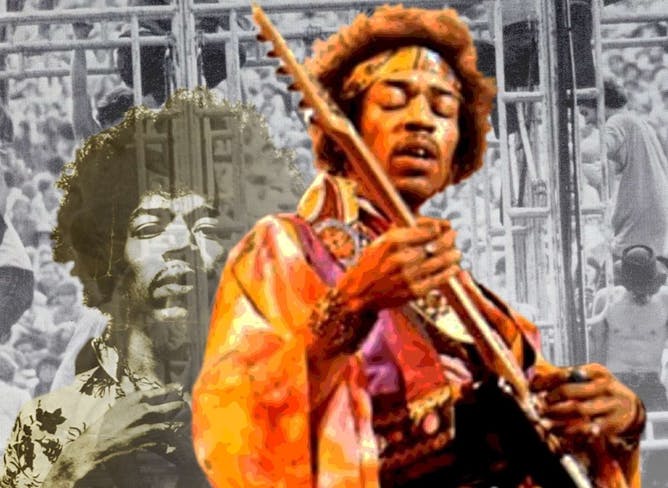 Before an exhausted crowd, Hendrix fused protest and horror with patriotism and optimism.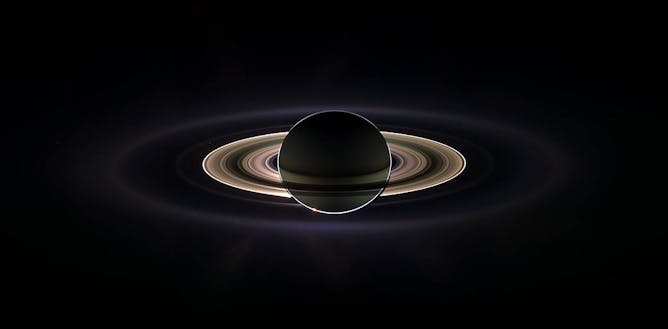 Although the rings of Saturn may look like a permanent fixture of the planet, they are ever-changing. New analyses of the rings reveal how and when they were made, from what and whether they'll last.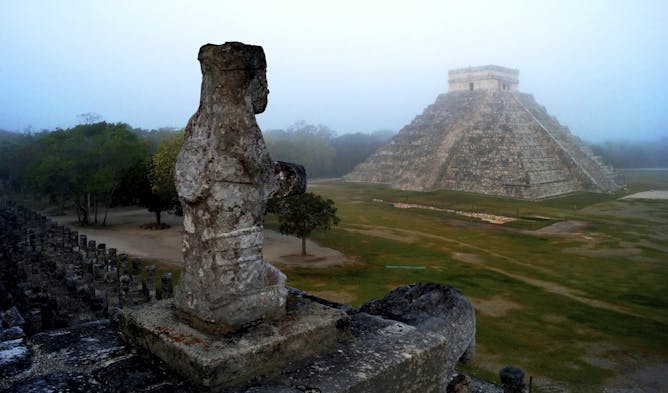 An ambitious new train would link resorts like Cancun to inland ancient ruins and colonial towns. That means laying rail across 932 miles of dense jungle, pristine beach and indigenous villages.
Previously secret documents and data make it clear that many companies engaged in the distribution of prescription painkillers either skirted or ignored their legal obligations for years.

Linguists have a lot of largely untested theories. Borrowing a tool from ecology, researchers built a model that didn't look for one worldwide explanation.

Because of the way scientific studies are conducted, it's been hard to health benefits from eating organic food. A new study suggests, however, that there are ways to find out.