Welcome to our new weekly newsletter covering science and research.
Every Wednesday afternoon our team of editors will send you a curated collection of articles on science, technology, health and the environment. Not surprisingly, this week's stories focus entirely on the coronavirus pandemic.
If you prefer to not receive this newsletter, it's easy to unsubscribe. Just click the button below. But we hope you'll decide to stay subscribed to get the latest science news directly from the scientists themselves.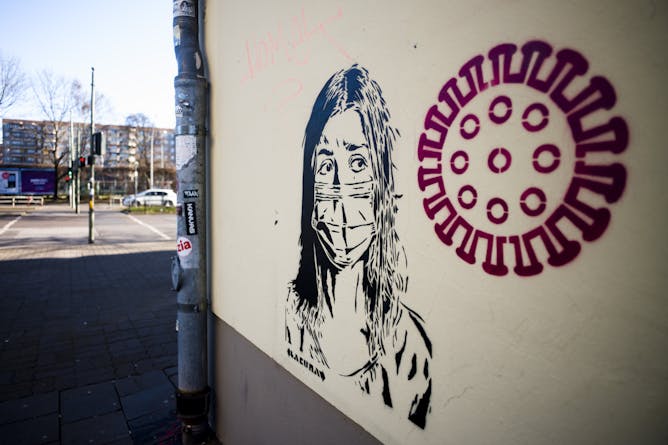 As cases of COVID-19 proliferate, there's a pandemic of fear unfolding alongside the pandemic of the coronavirus.
Media announce mass cancellations of public events "over coronavirus fears." TV stations show images of "coronavirus panic shopping." Magazines discuss attacks against Asians sparked by "racist coronavirus fears."
Due to the global reach and instantaneous nature of modern media, fear contagion spreads faster than the dangerous yet invisible virus. Watching or hearing someone else who's scared causes you to be frightened, too, without necessarily even knowing what caused the other person's fear. Read the rest of the article.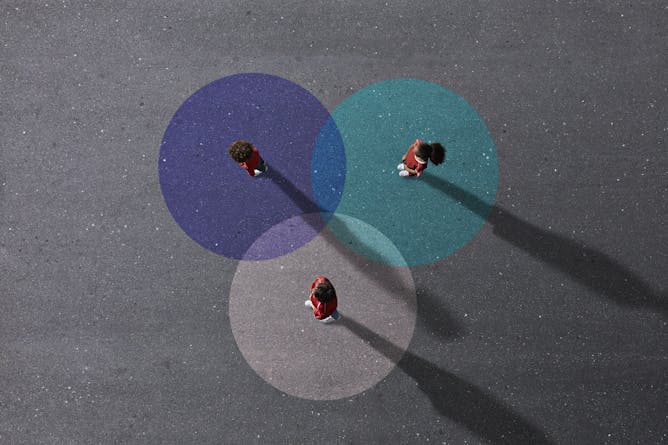 Social distancing is a tool public health officials recommend to slow the spread of a disease that is being passed from person to person. Simply put, it means that people stay far enough away from each other so that the coronavirus – or any pathogen – cannot spread from one person to another.
The Centers for Disease Control and Prevention describes social distancing as staying away from mass gatherings and keeping a distance of 6 feet or 2 meters – about one body length – away from other people. In New York City, for example, theaters have closed temporarily, many conventions around the world are being canceled and schools are closing all across the U.S. I've stopped taking the train during rush hour. Now I either work from home or drive in with my wife, or I take the train during off-hours so I can maintain the 6-foot distance.
Social distancing also means not touching other people, and that includes handshakes. Physical touch is the most likely way a person will catch the coronavirus and the easiest way to spread it. Remember, keep that 6-foot distance and don't touch. Read the rest of the article.
"That escalated quickly!" is a common trope used in popular culture to describe when a situation gets out of hand before you've even had a chance to think about it. We don't often use this trope in medicine, but I can think of nothing better to describe what has been going on in the U.S. with the coronavirus outbreak.
I am a physician scientist who practices infectious disease medicine and runs a research laboratory that specializes in viruses. I spend much of my time directing a clinical microbiology laboratory for a large academic medical center. If you've ever had a doctor tell you that they are going to test you for a virus, it's teams like mine that develop and run that test.
When I first heard about the coronavirus outbreak in China, I had no idea I would soon be on the front lines of dealing with this outbreak. Read the rest of the article.