Editor's note
Deborah Y. Cohn has wondered for most of her life whether many people go out of their way to be mean when they give presents. After looking into it, the marketing researcher found that they do. "I've determined that sometimes people give bad gifts on purpose," she writes in an article that explains why you shouldn't do this.
And as Christmas approaches, stories about the birth of Jesus will get the most attention. But, Michigan State's Christopher A. Frilingos urges readers to "spare a thought for the tween-age Jesus and his confused parents."
Emily Schwartz Greco

Philanthropy + Nonprofits Editor
Top stories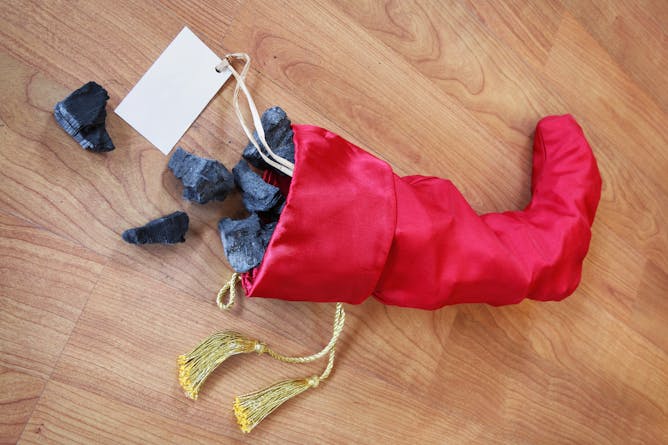 Sadly, people sometimes deliberately give bad presents.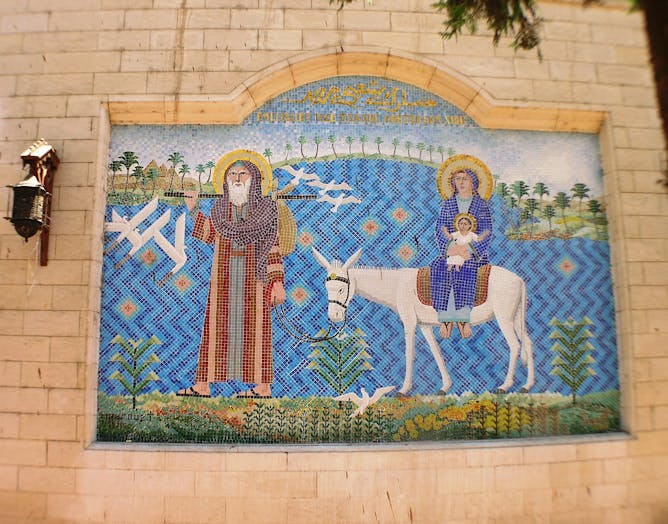 Family is not a clearly defined structure in the story: It isn't biological or reflective of some 'norm.' It is instead a choice to stick together, come what may.
Science + Technology
| | | |
| --- | --- | --- |
| As the U.S. weakens its protections for internet users, it risks falling behind the rest of the world, which is embracing the importance of regulation to preserve an open internet. | | Psychology researchers bring infants into the lab to learn more about how shared book reading influences brain and behavioral development. |
| One big challenge for gene therapies is delivering DNA or RNA safely to cells inside patients' bodies. New nanoparticles could be an improvement over the current standard – repurposed viruses. | | As it closes down 20 years after launching, a look back at the key role AOL Instant Messenger played in preparing people for today's digital messaging methods. |
Arts + Culture
| | | |
| --- | --- | --- |
| Why did most fans shun the prequel series, but embrace the recent spate of 'Star Wars' films? A recent study offers some clues. | | California's artisan cheese-making industry has followed the changing tastes of the state's population waves, from the mid-1800s through today. |
Politics + Society
| | | |
| --- | --- | --- |
| Almost 100 percent of black Alabamians voted for Doug Jones. The Democratic senator-elect can thank this key base by addressing his home state's problems with rural poverty, education and health care. | | Venezuela's ruling Socialist Party won 39 of 40 major mayoral races on Dec. 10. A victorious President Nicolás Maduro is now likely to call a snap presidential election early next year. Can he win? |
| Everything on the GOP wish list just became more daunting to achieve. | | The word disruption describes an upheaval of institutionalized ways of doing things. Disruptors draw few distinctions between the valuable and less-valuable features of institutions. |
Environment + Energy
| | | |
| --- | --- | --- |
| China, which recycles much of the world's waste material, is slashing its scrap imports. This move could force the United States and Europe to boost recycling instead of shipping trash overseas. | | How do mercury emissions from industrialized countries reach the remote Arctic? Recent research shows that plants on the tundra absorb mercury vapor through their leaves, then pass it into soil. |
Education
| | | |
| --- | --- | --- |
| Students and government officials alike hope Harvard's admission files will yield clues about who gets in and why, but a Harvard researcher says their efforts will be in vain. | | As more "college promise" programs are set up in the United States, researchers will be watching to see which ones do the best job at helping students realize their college dreams. |
Economy + Business
| | | |
| --- | --- | --- |
| Theology and history help explain why US Jews give more to charity than people who observe other religions or are not religious at all. | | Santa reportedly rewards children who behave with more presents than their naughty peers. The data suggest the real world isn't as clear-cut. |
Ethics + Religion
| | | |
| --- | --- | --- |
| A scholar asks: If two acts of violence kill similar numbers of people, have similar effects on victims and communities, and spread fear and terror, should they not be seen as equally abhorrent? | | Ritual feasting emerged around the time humans were beginning to farm. It came to play an important role in societal bonding, much as it does today. |
Health + Medicine
| | | |
| --- | --- | --- |
| With holiday travel in full swing and people packed together in small spaces, it's important to try to stop the spread of germs. But can we really get our hands clean with a few seconds of cold water? | | We all know the holidays can be stressful, but we may not realize that we often continue the cycle. Here's how to let things go and enjoy the holidays instead of dreading them. |