Former Zimbabwean President Robert Mugabe's remains arrived in his home country yesterday, ahead of his funeral next week. Mugabe, 95, died in a Singapore hospital on 6 September. His death has yielded very different reactions: his supporters and admirers hailed him as a pan African liberator who stood up to colonial powers, while his opponents decried him as a "monster". Roger Southall examines this contested legacy, while David Moore outlines Mugabe's failures.
Meanwhile, Zimbabwe is battling enormous political and economic pressures. Tapiwa Chagonda argues that a government of national unity could offer at least part of the solution to the nation's crisis. Brian Raftopoulos, meanwhile, says that President Emmerson Mnangagwa's twin strategy of coercion and dialogue is doing more harm than good. And Robert Rotberg explains why Mnangagwa just can't mend the country's economic woes.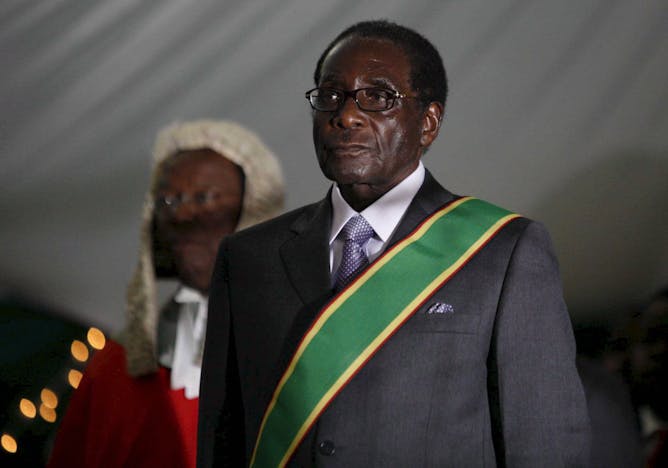 Where should we place Mugabe among the pantheon of African nationalists who led their countries to independence?
| | | |
| --- | --- | --- |
| Robert Mugabe's years of playing one group off against the other to favour himself finally wore too thin in 2017. | | The Mnangagwa regime's coercive acts are a continuation of the violence and brutality of the Mugabe era, while he seeks global re-engagement and selective national dialogue. |
| It's time for a new approach as it becomes increasingly clear that protests won't topple the Zanu-PF government. | | Emmerson Mnangagwa's administration is struggling to overcome the national economic destruction wreaked on Zimbabwe over two decades under Robert Mugabe. |