When communities declare themselves "sanctuaries" – places that give special protection to gun owners or the unborn – they often claim that federal laws or court rulings don't hold power within their city or state limits. They're usually making a political statement, more than a legal one, writes constitutional scholar John E. Finn at Wesleyan University.
Finn explains how the "sanctuary cities" movement is challenging the legitimacy and role of the federal government in the lives of Americans.
Also today:
Top story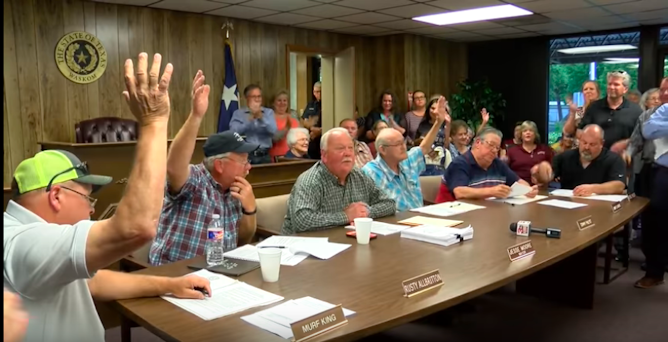 Sanctuaries that protect everything from gun rights to the unborn are popping up across the country. They challenge federal law and the shared understanding of its power and role in the US.
Politics + Society
Debates may help voters identify which candidate shares their views but they do not help them think critically about those views. That's because presidential debates don't live up to their name.

Senate Majority Leader Mitch McConnell is known as a master of Senate rules. If the House impeaches President Trump, what could he do to influence the process – and outcome – of a trial?
Science + Technology
As the country grew, each census required greater effort than the last. That problem led to the invention of the punched card.

These tiny nanoparticles might provide a new way to see what's happening in the brain and even deliver treatments to specific cells – if researchers figure out how to use them safely and effectively.
Environment + Energy
Two fire researchers argue that recent fires in Northern and Southern California show why health and social equity need to be part of fire preparedness.
Health + Medicine
People who are blind have made great strides in the workplace in the 55 years since the US first observed White Cane Day. Yet discrimination in employment still remains, two experts explain.
Economy + Business
The National Basketball Association's difficulty dealing with a tweet in support of Hong Kong protesters shows the challenges of having values and expanding into new markets.

Abhijit Banerjee, Esther Duflo and Michael Kremer win the Nobel Prize for Economics 'for their experimental approach to alleviating global poverty.'
Ethics + Religion
How much is your suffering worth in court? Often, it depends on the judge. But justice may be better served by letting victims choose between monetary compensation and a more restorative remedy.
From our international editions
Artificial Intelligence can perpetuate existing social imbalances in a harmful manner. Can this undesirable scenario be avoided?

New research claiming that people do not need to reduce their consumption of red and processed meat says more about the conduct and evaluation of research than it does about beef.

Uganda's English language policy is at odds with the situation on the ground in the country's rural schools.

Ask them to sign up at https://theconversation.com/us/newsletter