Much of the concern about the coronavirus stems from the fact that there is currently no vaccine. Prevention of the spread of infectious diseases, such as influenza and measles, depends upon getting people vaccinated. This could be a big factor in whether or not the outbreak worsens.
The good news is that researchers at several labs across the world are on the case and trying to create an effective vaccine for the coronavirus. The bad news: It could be months before one is available, explain Aubree Gordon, a professor of public health at the University of Michigan, and Florian Krammer, a virologist at the Icahn School of Medicine at Mount Sinai.
Also today:
Top story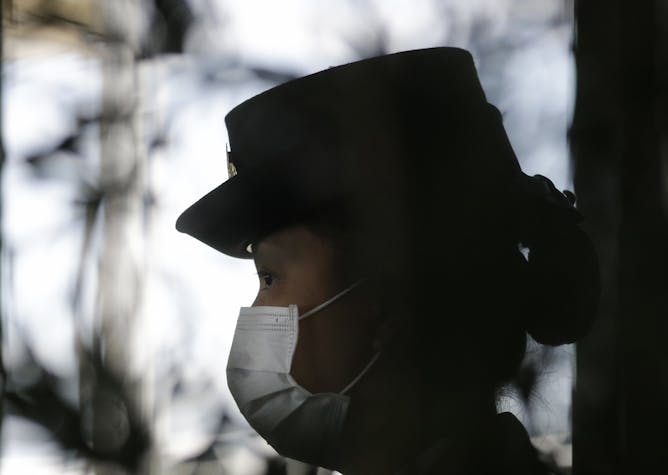 One of the dangers of the new coronavirus is that there is no treatment – and no vaccine. But researchers had already been at work on vaccines for close-related viruses.
Politics + Society
President Trump's likely to be acquitted by the Senate in his impeachment trial. But the impeachment's effects won't end until lawsuits are resolved.

In recent years, voters have shifted their views on issues based upon the positions of politicians -- even when that shift clashes with their ideology.

The Islamic State group, often called ISIS, is not just based in Iraq and Syria. A scholar tracks where the group and its affiliates have spread around the globe.
Ethics + Religion
Puerto Rico was once home to about 110,000 Taínos, an indigenous people decimated by the Spanish conquest. Their ancient homeland was located in the area hit hard by recent earthquakes.
Health + Medicine
Drug prices for many life-saving drugs have skyrocketed in recent years. The reasons may surprise you.
Arts + Culture
Algorithmic forces fuel cancel culture. Paradoxically, they're also used to rehabilitate those who have been canceled.
Economy + Business
Growing alarms over a 'rudeness epidemic' make it seem like incivility in the workplace is on the rise. The data suggest otherwise.
Environment + Energy
A new generation of ranchers is exploring sustainable ways to raise cattle, sheep and goats in California. Some are grazing herds on fire-prone lands, reducing wildfire risks and improving soils.
Science + Technology
For consistently great espresso, use less coffee and grind more coarsely, suggests a new study.
From our international editions
Australia can learn from how India used community hubs to bridge the gap between government and local communities in the challenging years of reconstruction.

The US reaction to the UK's digital tax proposals is like 1765 all over again.

A Disney Hitler comedy by the director of Hunt for the Wilderpeople tests the line between funny and Führer.
Anjana Susarla

Michigan State University