Editor's note
If you've been reading the news, you may have spotted photos of Scott Morrison sporting sandals and colourful t-shirts in the Pacific. He wasn't on holiday, but in the Pacific Islands Forum meeting in Tuvalu.
And despite facing frustrated demands from Pacific Island countries to take meaningful action on the existential threat of climate change, Australia kept its final communique free of real commitment.
Michael O'Keefe gives a recap of the trip. He explains how the inability to meet their expectations will erode Australia's leadership credentials in the region, giving China more room to swoop in and gain influence.
Anthea Batsakis

Deputy Editor: Politics + Society
Top story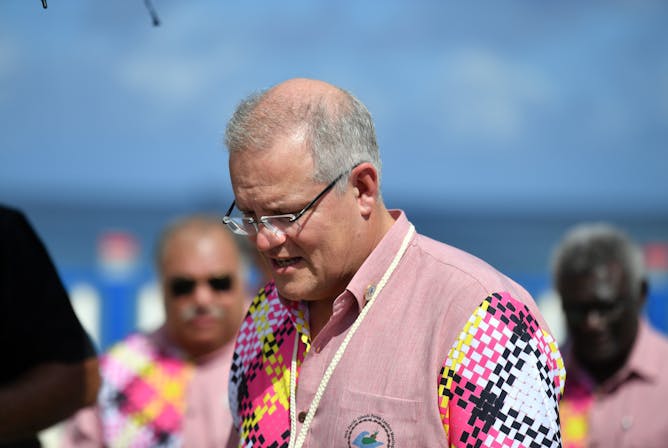 Australia ensured its official communique watered down commitments to respond to climate change, gaining a hollow victory.
Environment + Energy
The blotched butterfly orchid (Sarcochilus weinthalii) looks fairly unremarkable when it's not flowering, generally resembling the far more common orange blossom orchid. But when it flowers, it is exquisite…

Millions of dollars are being spent on trying to eradicate fire ants from Australia. But that might not be the only way to deal with the invasive pest.
Health + Medicine
Parkinson's disease is twice as common in men than in women. A sex gene called SRY, found only in men, could go some way to explaining this – and might pave the way for potential treatments.

While forensic scientists mostly use fingerprints, dental records and DNA to identify human remains, they have many other techniques in their forensic toolkit. How many have you heard of?
Science + Technology
Fossil flies from what is now Denmark reveal some striking similarities between insect eyes 54 million years ago, and our own vision today.

For all their good intentions, accidents happen when fallible humans intervene in complex systems they don't understand.
Business + Economy
The decision of Suncorp to dump coal, just months after the re-election of the Morrison government, makes it clear that insurers can't afford wishful thinking.

The progress we were making has been slowed or reversed, at exactly the wrong time.
Cities
Rates of unwelcome advances haven't changed under Queensland's 'Tackling Alcohol-Fuelled Violence' policies. In one entertainment district, it happened to 26% of women the night they were interviewed.

The housing aspirations of young Australians change as they enter their late 20s and early 30s. But having somewhere safe and secure to call home is the top priority for all young adults.
Politics + Society
The Chinese government has a multi-pronged approach to quell the protests –building support among business elites, putting pressure on companies and ramping up its misinformation campaigns.

The new bill will make it make it mandatory for priests to report suspected child abuse admitted in confidence.
Education
Teaching children philosophy can help improve academic results. But the main reason it should be used in schools is it allows children a space to make sense of the world, and meaning in their lives.

We asked five experts from various fields whether school uniforms should be compulsory. Four out of five said no.
Arts + Culture
New York in the early 1980s was a time of literary salons, concentrated ambition and a flowering of gay cultural power.

Unicorns are a staple of social media. Today we might think of them as all magic and rainbows, but their past is one of ferocious beasts, religion, and mistranslation.
Featured jobs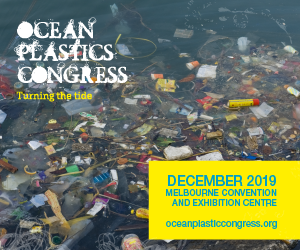 Featured events