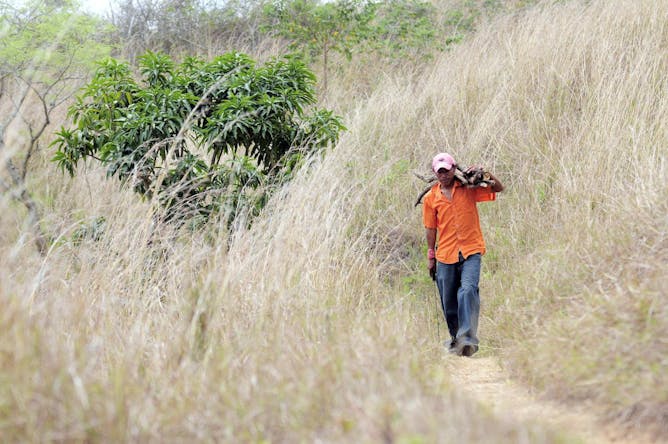 Poverty and violence are often cited as the reasons people emigrate from Central America, but factors such as drought, exacerbated by climate change, are driving people to leave too.
Science + Technology
How is NASA preparing astronauts for high-stress living on the Moon? Turns out the answer is by living in undersea bases just off the coast of Florida in a lab known as Aquarius Reef Base.
Arts + Culture
Will there ever be an electronic equivalent of Martin Luther King Jr.'s 'Letter from Birmingham Jail' or Émile Zola's 'J'Accuse!'?
Economy + Business
New research on consumer behavior shows that we tend to match some types of choices the people around us make, but not others.
Education
A campus psychologist explains why so many students ask him for help after they've failed courses.
Ethics + Religion
On Sept. 10, Muslims will observe the day of Ashura, to mark the martyrdom of the Prophet Muhammed's grandson Hussain.
Health + Medicine
States that have restrictive abortion laws don't just have worse health measures for women. A new study suggests that everyone is harmed.

The man whose book outsold all others, except the Bible.
From our international editions
Where should we place Mugabe among the pantheon of African nationalists who led their countries to independence?

Visitors to these sites had one particular religious ritual that may strike some as strange: they carved graffiti in important and sacred places.

A biodegradable sea wall is cheaper than a concrete wall. In addition, it's easy for local people to replicate.