Editor's note
When Prime Minister Scott Morrison announced this week that a "sophisticated state actor" had targeted the big Australian political parties in a major cyber attack, the revelation threw up more questions than answers. To make sense of it all, we're hearing today from Nigel Phair, an expert on the intersection of crime, technology and society. He said that while hacks like these should be seen as "the new normal" there was good reason to be concerned – political parties hold a lot of rich data that could be used to infiltrate other areas to perhaps change voter outcomes. And the mode of attack may have been as simple as a phishing attack aimed at getting a party member to reveal a login name and password.
Let's assume for argument's sake that a state did manage to obtain data in this recent hack, and decided to use it for malicious means during the 2019 federal election campaign. How might we be able to tell? Michael Jensen identifies four ways we could see such activity. At their core, these strategies would seek to inflame religious and ethnic differences, as well as embarrass the major parties in an effort to drive votes to minor parties.
And Australian journalist Peter Greste, who in 2014 was sentenced to seven years in an Egyptian prison for interviewing members of the Muslim Brotherhood (seen as "promoting terrorist ideology"), writes about the recent arrest of Filipino journalist Maria Ressa. He warns that Ressa's case says something important about the way governments are increasingly using the "rule of law" to silence the legitimate work of journalists.
Sunanda Creagh

Head of Digital Storytelling
Top story
This week, a 'sophisticated state actor' hacked the big Australian political parties. In today's episode, an expert on crime and technology says 'it's a given' that some will try to disrupt elections.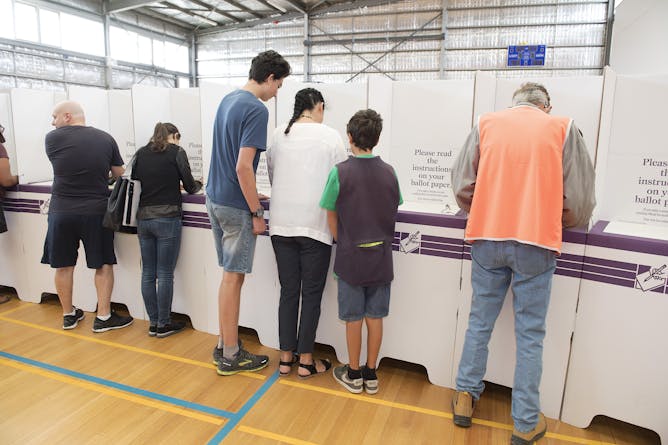 If another country wants to weaponise data hacked through Australia's parliament, we'll likely see them try to inflame religious and ethnic differences, and drive votes to minor parties.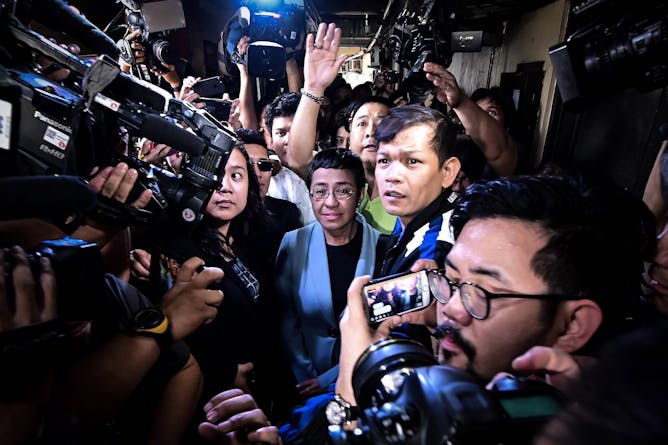 Maria Ressa's case is important because of what it says about the way governments are increasingly using the "rule of law" to silence the legitimate work of journalists.
Politics + Society
Bishop's claim she'd reconsidered her plans on the basis she believed the government will be re-elected doesn't wash. She was always expected to bail out – it was a matter of when she'd say so.

The exit of Bishop underlines the Liberals' "woman problem". It comes after the decision by cabinet minister Kelly O'Dwyer to leave at the election.

For years, the benefits of justice reinvestment programs have been championed. Now the ACT is actually investing in it, and the federal government should do the same.
Health + Medicine
People with disability face a number of barriers to justice, not least that crimes against them are often seen as less serious. This needs to stop.

Ageing populations and efforts to medicate to prevent disease are both factors that have driven up the use of pharmaceuticals, but we have inadequate means of reporting side effects.

Doing the vacuuming or taking the dog for a walk? Pick up the pace – these bursts of incidental exercise could be key to improving your fitness.
Science + Technology
Arts + Culture
The term 'political correctness' is often used to imply that those who resent racist comedy just lack a sense of humour. But First Nations people are using humour to speak back, especially on social media.
Environment + Energy
A bee the size of a human thumb was first described in Victorian times, but hadn't been seen since 1981. That is, until four biologists teamed up on a trek to Indonesia's North Molucca islands.
Cities
Parents and children rarely put agreements about granny flats in writing and almost never consult a lawyer. But when these arrangements go wrong, the consequences can be disastrous and costly for all.
Business + Economy
Dairy farmers' incomes are dependent on so much more than the retail price of fresh milk.

Can tourism ever be sustainable? Only if operators and consumers start looking beyond the idyllic postcard images and take undesirable consequences of tourism into account.

In trying to be values-free (like physics & chemistry), business schools have succeeded in justifying amoral behaviour. No more! We've seen the results in the Banking Royal Commission.
Featured jobs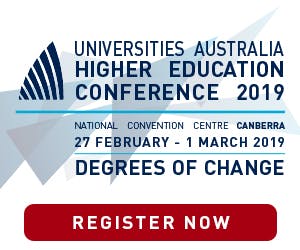 Featured events