Editor's note
Do 'politically incorrect' views have a place in Australia? Right-wing provocateur and former Breitbart editor Raheem Kassam is set to visit Australia to speak at a conservative conference. But his controversial statements about women, migration and Muslims have led to calls for his visa to be denied, particularly from the Labor party.
Like the far-right provocateurs before him (Milo Yiannopolous and Lauren Southern) who have toured Australia, his potential visit has sparked yet another debate over free speech versus hate speech. Katz Ross explores where we draw the line.
Anthea Batsakis

Deputy Editor: Politics + Society
Top story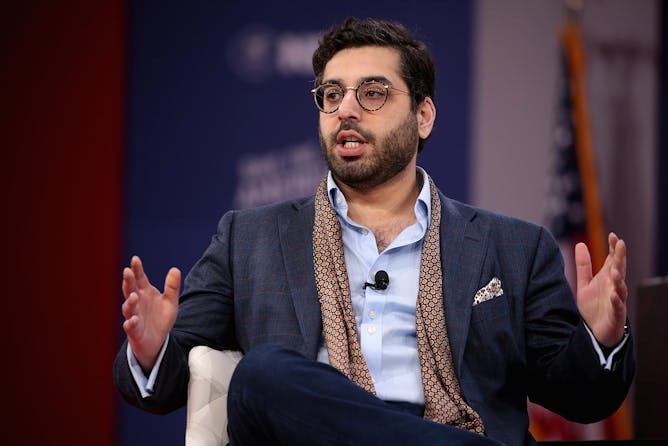 There are calls to ban the far-right former Breitbart editor from Australia. He's due to speak at the upcoming Conservative Political Action Conference.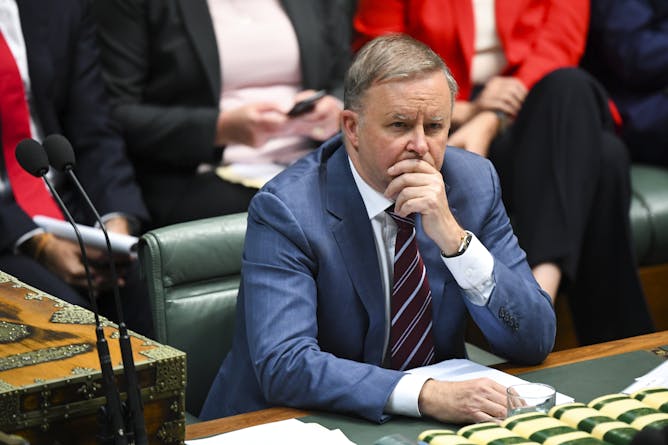 Parliament has now finished its sitting fortnight. Michelle Grattan discusses the key issues from it, including Labor's approach to passing legislation given its weaker position in the Senate.
Health + Medicine
Around 20% of young Australian women had a diagnosis of depression or anxiety in 2017 compared with 12.8% in 2009. But the proportion of people reporting significant symptoms has remained stable.

When a certain percentage of a population has been vaccinated, it prevents an infectious disease from spreading. But that threshold depends on the disease.
Science + Technology
Australia should be involved in any new mission to the Moon: we have the interest and the expertise so let's be part of the race.

Today's the official birthday of all race horses in Australia which means the breeding season is just a month away. It's about to get very busy for stallions and mares on the stud farms.
Politics + Society
Protesters have adopted new approaches stemming from the failures of the 2014 Umbrella Movement and they are building something that is showing resilience to Beijing's authoritarianism.

Two former high court justices and constitutional experts have thrown their support behind the importance of a First Nations Voice to parliament.
Environment + Energy
An exhaustive search involving 44,000 field staff, 318,000 habitat surveys and nearly 35 million photos has revealed India's tiger population is on the rise.

Australia's recycling woes belong to everyone, from households to government to business. It's time to stop pointing fingers and get to work on a solution.
Education
Sport is only one way of being active and it's usually done at particular times and on particular days. Teens should get physical activity throughout the day, every day.

The performance of Melbourne and Sydney on this international platform speaks volumes for the position of the country as a study destination.
Cities
While politicians ignore calls to raise Newstart, alarming levels of financial stress among private renters, particularly in low-rent outer suburbs, show why current welfare payments are too low.

The difficulties for people facing housing disadvantage don't end as soon as their situation improves. They are at higher risk of poorer mental health years or even decades later.
Business + Economy
The official figures show things are fine, but Australia's most comprehensive tracking survey finds the typical household is worse off than ten years ago.

Underpaying workers has become rampant in Australia.
Arts + Culture
A new film chronicling the impact of racism on Indigenous football star Adam Goodes is both a damning and hopeful portrait of contemporary Australia.

Key to the success of the much-lauded Fleabag is its creator's repurposing of two cliched narrative devices: flashback and breaking the fourth wall.
Featured jobs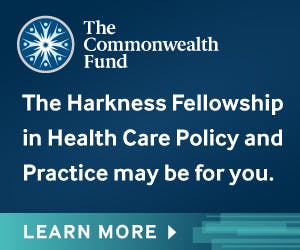 Featured events