Cancer is currently diagnosed with a biopsy, which requires an invasive, often surgical, procedure to collect tissue from the patient. And by the point at which it can be detected, the cancer is often at a more advanced stage than ideal for treatment. This is why researchers are on the lookout for a quicker, non-invasive way of diagnosing cancers at an earlier stage. And they're getting closer, with new blood tests (known as liquid biopsies) in development all over the world.
Now, researchers from the University of Queensland have found that all cancers share a specific structure in the their cell DNA. And if put in water, it forms a pattern that is attracted to gold particles. The researchers, Abu Sina, Laura Carrascosa and Matt Trau, write that isolating cancerous DNA and seeing its affinity to gold can detect cancer in less than ten minutes. But it's important to remember, this is one of many cancer diagnostic tests in development, and it is currently only lab based. Large human trials are needed to make sure this kind of detection method can be used in the clinic, and that the number of false diagnoses aren't so high that it cancels out the real benefits.
On a side note, we're very excited to be hosting a space-themed event for our readers in Brisbane. Join The Conversation's Curious Kids editor Sunanda Creagh, The University of Southern Queensland's Jonti Horner, The University of Queensland's Josh Calcino and Janie Hoormann as they discuss all things space-related to launch The Conversation Yearbook 2018. Buy your tickets here (and bring the kids along for free).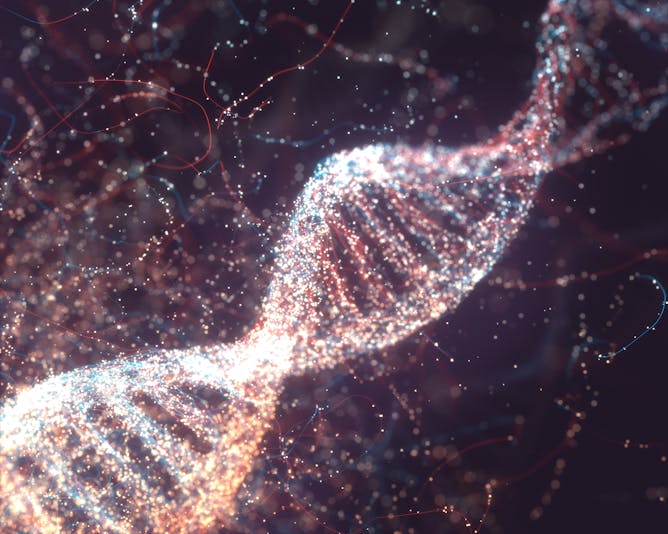 Our research has found that cancer DNA forms a unique structure when placed in water. We used this finding to develop a test that can detect cancerous DNA in less than ten minutes.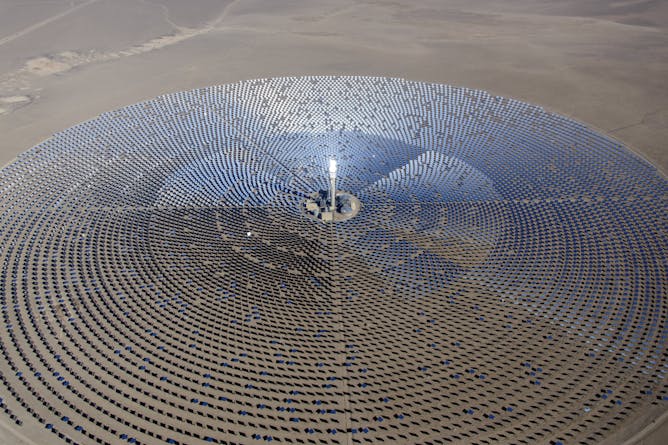 An energy transmission network between Australia and Indonesia could help both nations achieve 100% renewable electricity by 2050.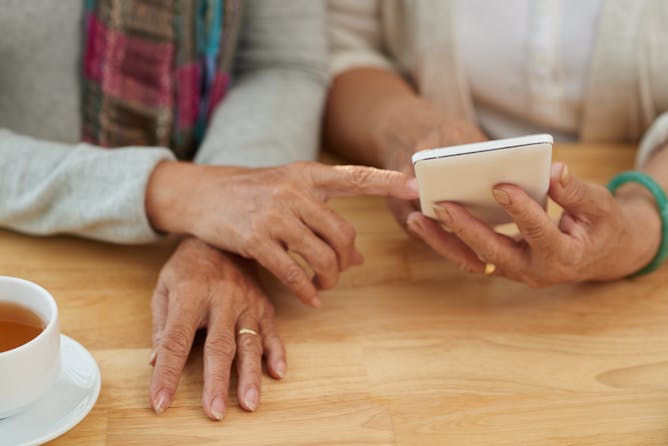 Younger generations could learn a thing or two from their older counterparts about how to have a healthier relationship with digital technologies like social media.
Education
Some 80% of young people will experience a traumatic event by the time they become an adult. Here's how teachers and parents can support them.

The Melbourne Declaration is now ten years old. It acts as a national guide for education policy, practice and delivery in Australian schools.
Cities
Arts + Culture
At the Maningrida football Grand Final in 2015, commentary was recorded in nine languages. But elsewhere, the threat of language loss poses a serious risk to our nation's cultural inheritance.

In a speech to a summit on to explore issues of academic freedom and autonomy, Glyn Davis lays out the evidence (or lack thereof) free speech on campus is at risk.

Artaserse is an old Roman fable of treachery and the ethical power of clemency that becomes a psychological study of conflicting desires.
Politics + Society
Since leaving secure jobs in newsrooms, employment has been unstable for many former journalists – but job satisfaction has been surprisingly high.

The royal commission will examine the conduct of a defence barrister who became an informant to the police - supplying information on her own clients that had been given to her in strict confidence.

While anger mobilises opposition to coal seam gas projects, it is also joy, especially the joy of social connection, that helps to sustain involvement.
Business + Economy
Science + Technology
Younger generations could learn a thing or two from their older counterparts about how to have a healthier relationship with digital technologies like social media.

The arrival of autonomous vehicles would ideally reduce the number of cars on our roads. But this is a pipe dream without a robust public transport system and willingness to share.