The 1972 federal election was notable for many reasons – (Pierre) Trudeaumania was long gone and the ruling Liberals were reduced to a minority. It was in that campaign that then NDP Leader David Lewis coined the phrase "corporate welfare bums." Today in The Conversation Canada, the late politician's grandson, Avi Lewis of Rutgers University, teams up with Roberta Lexier of Mount Royal University to bemoan the 21st century version of those corporate welfare bums that benefit from government handouts and tax breaks and then do little for the average Canadian.
That's just one of several great reads we have for you today. The rest of our lineup touches on many important topics:
And finally… Yoshua Bengio of the Université de Montréal is world expert on artificial intelligence He explains why scientists must take a stand when it comes to the responsible development of AI – and why Montreal is leading that cause.
A reminder you can read the latest from our French-language experts at La Conversation Canada.
Regards,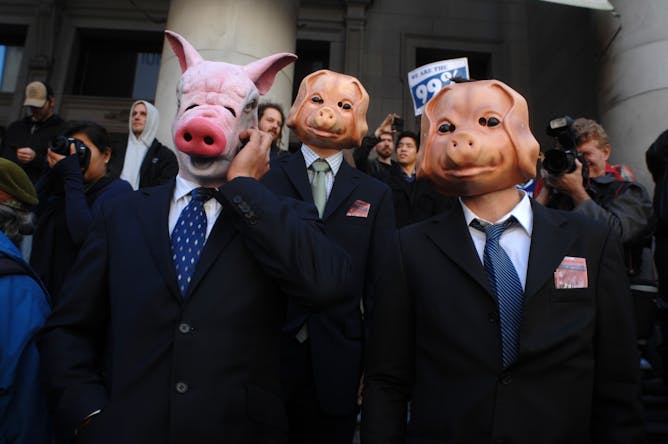 Canada's welfare state is disintegrating while corporate welfare soars. In an era of climate crisis, precarious work and instability, it's time the corporate welfare bums paid us back.
Politics
Environment + Energy
Culture + Society
The day of remembrance and action, also called White Ribbon Day, marks the anniversary of the murders of 14 female engineering students killed in 1989 at l'École Polytechnique de Montréal.
Science + Technology
Health + Medicine