Editor's note
Next week the Supreme Court will hear a case regarding a Denver bakery owner who refused to make a wedding cake for a gay couple citing his religious belief that marriage can take place only between a man and a woman. As religious studies scholar David Mislin points out, while religious freedom has been idealized as promoting harmony and equality, this hasn't really been the case. In fact, the religious freedom debate in America has often created "shifting categories of winners and losers."
In the meantime, today the high court takes up the case of an armed robber who argues that the FBI invaded his privacy by tracking his cellphone location information without a warrant. H.V. Jagadish, a data scientist and data ethicist at the University of Michigan, explains how the case will affect the privacy of every American who owns a cellphone – no matter what the justices decide.
And staying on Capitol Hill, the Republican plan to "reform" the U.S. tax code continues to dash through Congress, with the Senate scheduled to vote on a version this week. While most Americans believe the system is "rigged" to favor some over others, the GOP plan can hardly be called real reform, argues University of Michigan tax expert Stephanie Leiser. It would do nothing to improve the system's perceived fairness, she writes.
Kalpana Jain

Religion + Ethics Editor
Top stories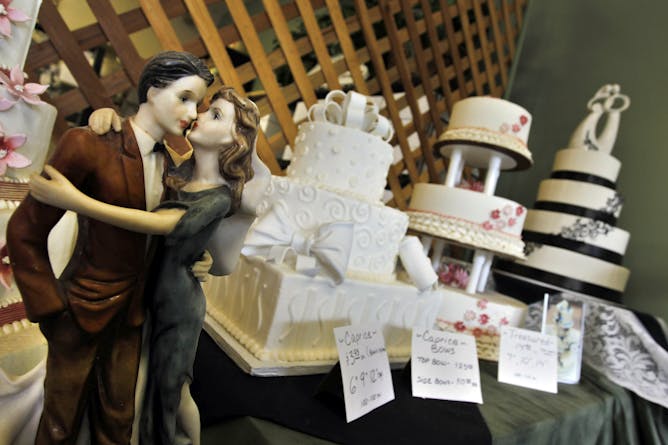 Americans have idealized religious freedom and imagined that it brings harmony. But, history suggests it might, in fact, have led to more conflict.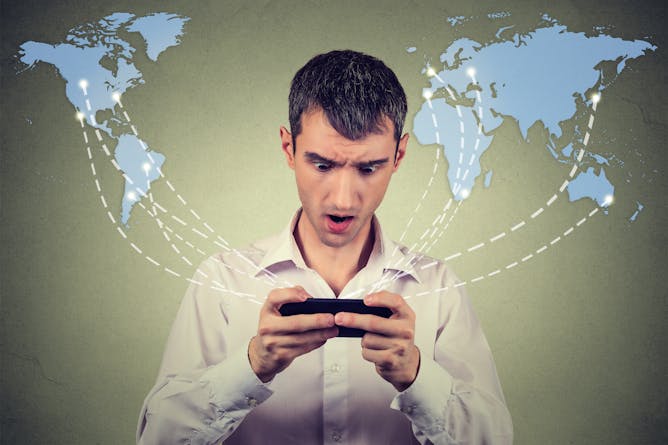 Should police be able to use cellphone records to track suspects – and law-abiding citizens?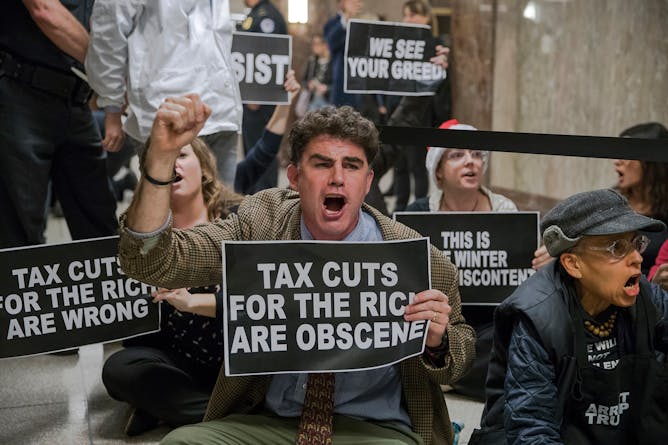 Far from dispelling the notion among Americans that the system is 'rigged' against them, Republican tax plans are more likely to make matters worse.
Science + Technology
How do scientists predict volcanic eruptions? To do so with accuracy, they need to know the individual volcano and its history very well.
Politics + Society
Victims everywhere have lost their patience and their fear and are finding willing listeners. A question worth asking is: Why now?

Raffaello Pantucci explains what lone-actor terrorism is, why it's effective and why we seem to be seeing more attacks that aren't clearly connected to terror networks in this long-form comic explainer.
Economy + Business
Before you reach for that checkbook or give to a charity online, pause to think about what makes a cause good in the first place.
Environment + Energy
Over half the calories humans eat today come from corn, wheat and rice. Raising a greater diversity of types of crops and animals (agrobiodiversity) makes diets healthier and farming more resilient.
Arts + Culture
Disney recently announced a forthcoming streaming service, leading some to wonder if the company is gearing up for a battle with Netflix. But not all streaming services are locked in a death match.
Health + Medicine
Philip Morris has applied to the FDA to market a product that it says is safer than a cigarette, but its own data show that is not true.
Trending on site
Donors who support charitable causes have a 'taste' for giving, researchers found.

If no one claims the remains of cult leader and killer Charles Manson, it's unclear what will happen to his body. Will it find an anonymous California grave or face dissection in an anatomy lab?

In the 1960s, white newspaper journalists exploited racial divisions to help build the GOP's southern firewall.