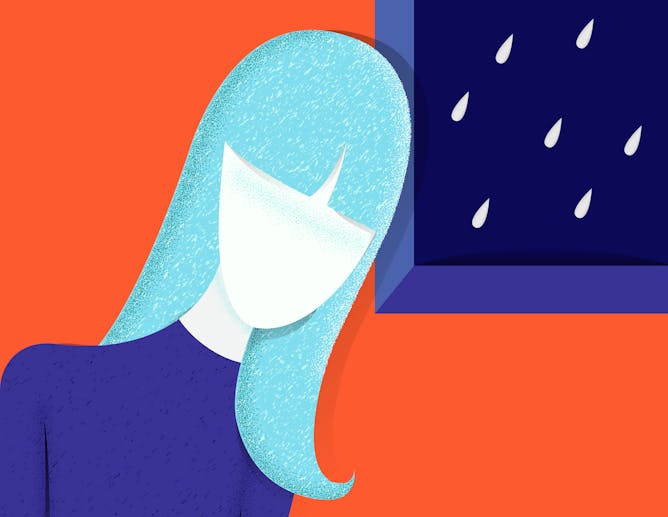 New research finds that the different ways boys and girls use digital technology might explain the discrepancy.
Politics + Society
Some of the major events in US-Iran relations highlight the differences between the nations' views, but others presented real opportunities for reconciliation.

In the 2016 election, more than a third of Americans didn't vote. What might be keeping them from going to the polls?

A massive scandal implicating senior US Navy officers highlights what bribery is and how it happens. A law and ethics scholar at the US Naval Academy can't say much more than that, though.
Arts + Culture
Something needed to be done to mask the taste of bootleg alcohol that could include ingredients ranging from dead rats to wood tar.
Health + Medicine
African American youth are at increased risk for death by suicide. An expert explains why it's important to better understand the effects of racism, bullying and alienation on black youth.
Energy + Environment
To manage plastic wastes, nations first need to know what they have and where it's coming from. A case study from Trinidad and Tobago shows how this approach can help identify solutions.
Economy + Business
Employers tend to see 'cyberloafing' as a waste of time, but a new study suggests it serves an important function for workers.
Science + Technology
Schistosome worms infect hundreds of millions of people worldwide. Researchers have discovered how to use inexpensive drones to identify disease hotspots in remote African villages.
Ethics + Religion
At least six states have permitted the study of the Bible in classrooms, which could reignite a 19th-century debate that split US Protestants into liberal and conservative camps.

The Jewish coming-of-age ritual of bar mitzvah evolved to its current form during the time of Enlightenment, when Jewish families feared losing their traditions.
From our International Editions
Surveys are likely to have missed multiple groups and individuals due to differences in survey techniques.

Wombats don't herd animals to shelter in their fire-proof burrows, they just tolerate uninvited house guests.

If Betelgeuse explodes, it will become as bright as the full moon in a matter of days and be visible during day time.