Editor's note
On Sunday, at the 11th hour of the 11th day of the 11th month, we will pause to mark 100 years since the armistice that brought an end to the first world war. As Romain Fathi writes, the armistice in 1918 ended the carnage that had raged since August 1914, killing more than 10 million combatants and 6 million civilians.
Since then, Armistice Day – Remembrance Day – has been marked in many countries every year. But as we move further from the first world war, the way we are doing so has changed, including remembering those who have died in more recent wars.
As we remember the sacrifices made in the "war to end all wars", writes Rick Sarre, it's also time we remembered – and honoured – those who argued against it, including in anti-conscription rallies and as conscientious objectors.
And in our Friday essay, Margaret Hutchison considers how Australia's war art scheme helped shape national mythologies of the first world war. Unlike similar schemes in Britain and Canada, she writes, no women artists here were invited to paint aspects of the war; nor was the war experience at home considered a worthy subject for artists.
Amanda Dunn

Section Editor: Politics + Society
Top story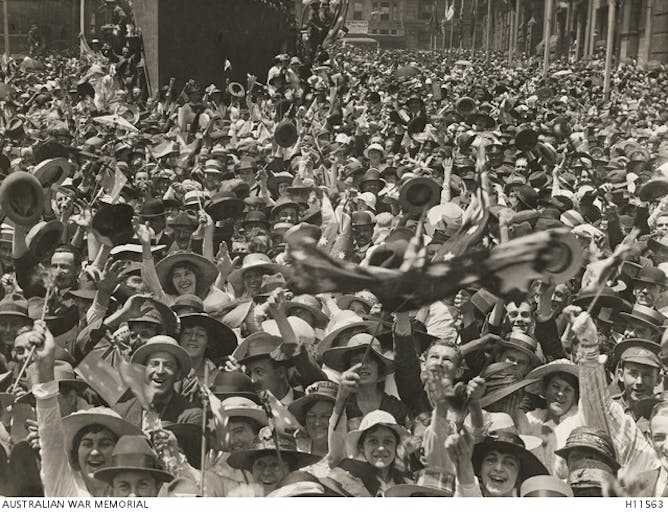 This year marks 100 years since the fighting stopped in the first world war. The commemoration of the armistice, Remembrance Day, remains potent but is also changing with the times.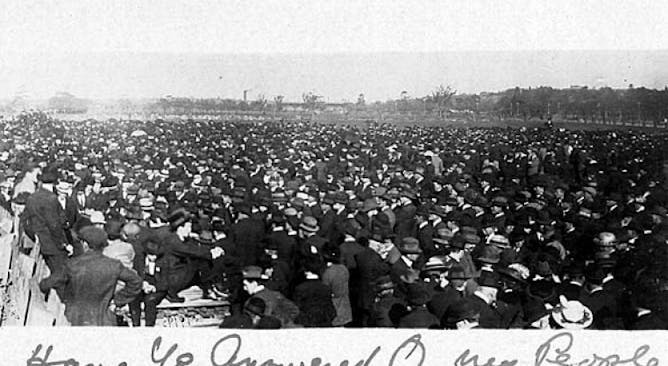 It's time the Australians who voiced vociferous opposition to war in general and conscription in particular were commemorated as an important part of our history.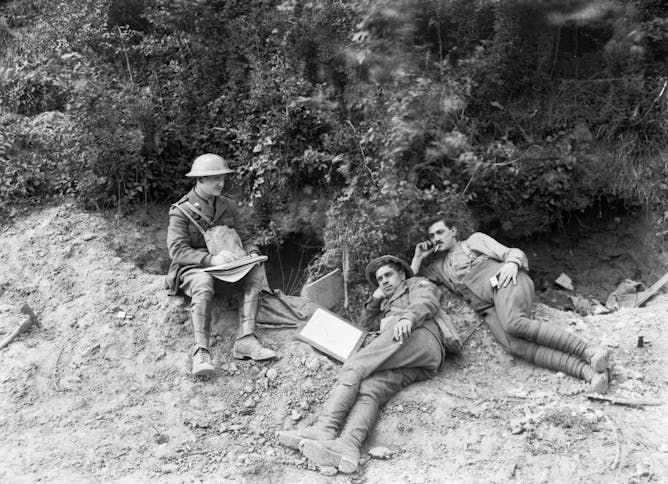 Australian authorities sent artists to the WW1 battlefields to interpret and commemorate war. But unlike similar schemes in Britain and Canada, ours neglected the war experience at home and the perspective of women artists.
Politics + Society
Arts + Culture
Environment + Energy
Isolation at work can be unhealthy. But it can also be a good thing – as this researcher found out when he walked solo from Melbourne to Sydney.

A lack of sustainability, profitability and transparency in the global fishing industry is exacerbating the problem of slave-like working conditions for crew. Here are the warning signs to look out for.
Health + Medicine
It's easy to get excited about the potential for robots to help care for the sick, injured and elderly, but we need the right regulations in place to deal with issues as they emerge.

Half of Australians feel lonely for at least one day a week, while one in four feel lonely for three or more days. This can impact on sleep, heart health and levels of anxiety.
Science + Technology
New waves of products offered by FinTech companies are likely to spur banks to compete in a space where they have been slow to innovate.

When dozens of US mines planted in waters off the Vietnam coast detonated almost simultaneously in 1972, all eyes turned to the Sun for an explanation.

What do stats really mean in the real world? Here's an example from leukaemia research to help you identify if a result really is important.
Cities
Dallas Rogers speaks with Chris Ho and Edgar Liu about what's going on in apartment buildings as we move up, rather than out, and how we can look after ourselves and each other in culturally diverse, high-density living.
Business + Economy
To be a good neighbour Australia should invest in a sustainable temporary labour migration scheme for Pacific nations.

Hardly anyone believes that prices are really increasing by only 1.9% per year. The fault lies with us, and also the way the Bureau of Statistics adjusts prices for 'quality'.
Featured jobs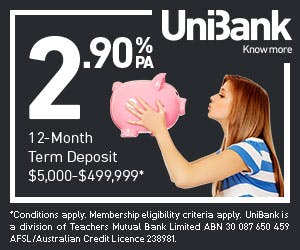 Featured events