Disease outbreaks have devastating, lingering effects. It can take families, communities and countries years to recover. William B Karesh explains how using the combined knowledge and experience of medical doctors, veterinarians, environmental scientists and civil society can help to pre-empt outbreaks.
It's estimated that about 46m people live in slavery across the world. Most are in plain sight working alongside in nail salons, restaurants, car washes and farms all around the world. Catherine Armstrong explains how slavery persists, affecting millions of people. And how you may be funding it.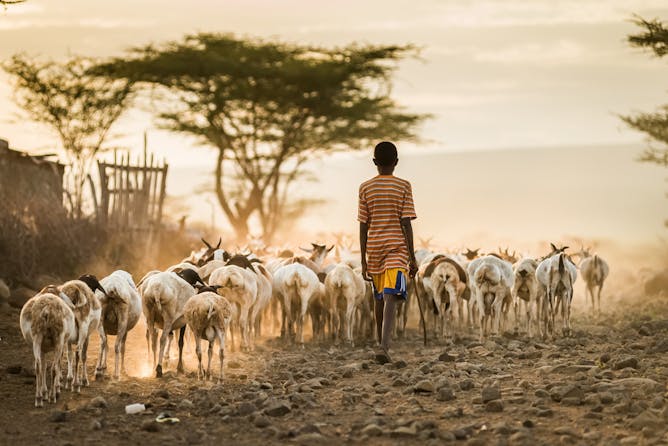 Outbreaks of zoonotic diseases call for a collaborative approach to surveillance.
Politics + Society
| | | |
| --- | --- | --- |
| Slavery still exists and it happens in plain sight. | | Turning prisons into a market opportunity could open them up to corruption. |
| If you have to devote hours a day to collecting water, you miss out on education, a social life and other human rights. | | Efforts to claim compensation for Indonesian minors who were caught manning boats that smuggled asylum seekers to Australia may end up failing if the Australian government continues to resist. |
Health + Medicine