Many of our beloved endangered species rely on large, old trees to develop hollows so they have a safe place to live. These skyscrapers of diversity are home to more than 300 species of vertebrates in Australia, but we've knocked so many down that, in some places, it's likely to be another 100 years until we can replace them. In our new comic explainer , David Lindenmayer explains how hollow-bearing trees in Australia form, the many animals they house and why we can't simply replace them with nesting boxes.
And we don't often think about wine or beer adding to our daily energy intake. But a pint of beer has nearly the same number of kilojoules as a chocolate bar. Researchers from Deakin University found raising the price of alcohol is the most cost-effective option to reduce our waistlines and prevent obesity. According to their modelling, setting a price of $0.84 per standard drink could cut our drinking by 16% and lead to an average weight loss of 0.7kg per person. This could prevent 190,000 cases of diabetes and 16,000 cancers.
Also before you go, please don't forget to donate. So far in 2018 more than 6,700 people have made donations to help keep The Conversation's public interest journalism free. We'd like to reach 7,000 before the end of the year. If you value what we do please make a donation.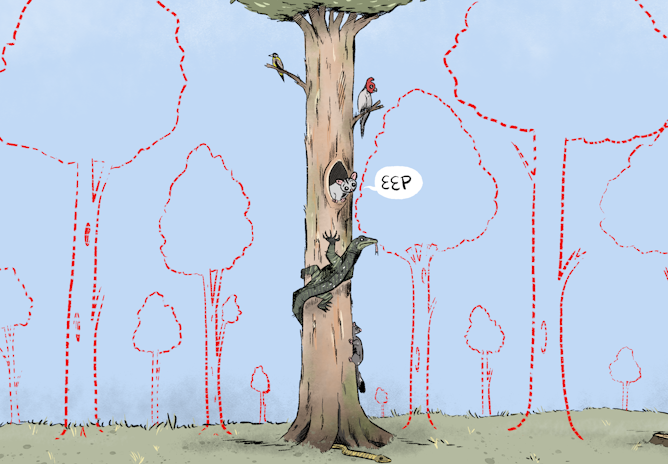 It takes a eucalyptus tree more than a hundred years to develop hollows suitable to shelter Aussie animals, and just moments to cut it down.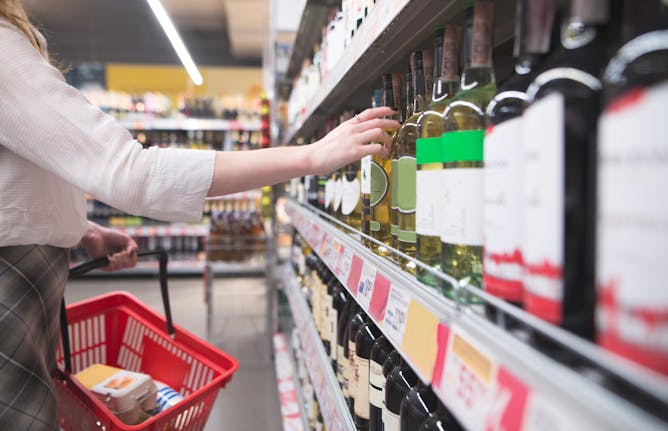 It may not be popular, but an increase in the cost of alcohol would make us drink less and consume fewer kilojoules.
Business + Economy
Far from being wiped off the map as was once predicted, Whyalla is coming back in an unlikely way, as potentially Australia's biggest steel producer powered almost entirely by renewable energy.
Arts + Culture
With his beard, trident, and status as Atlantean ruler, the superhero Aquaman borrows many traits from the sea gods of mythology.

Disney's 1964 classic film had a suffragette theme, but it remains to be seen if the new version will celebrate votes for women.
Science + Technology
Genome editing technology has, and will always have, limits. Limits that are related not to the technology itself but to the intrinsic complexity of the human genome.

The ACCC would like closer scrutiny of digital platforms such as Facebook and Google – in particular with regards to user privacy, market power and operational algorithms.
Health + Medicine
The health program was unveiled as the federal, state and territories meet in Adelaide on Wednesday for the Council of Australian Governments with health one of the items on the agenda.

Rates of ADHD medications prescribed for children have gone up by 30% in three years. But our research found only one in four children who meet ADHD criteria are taking medication.
Education