Editor's note
As you dig into your Thanksgiving meal, chances are you won't be eating what the Pilgrims and Natives ate. According to Wayne State food anthropologist Julie Lesnik, there's only one account of the first Thanksgiving meal, and it mentions a hunting expedition to gather "waterfowl" (duck). She also explains why it wouldn't have been possible for favorites like pumpkin pie and mashed potatoes to have made an appearance.
So how did turkey, cranberry sauce and pumpkin pie become synonymous with Thanksgiving? Marketing professor Samantha Cross points to the big role advertising campaigns played in the late-19th and early-20th centuries.
And remember that story about the molecule found in turkey that makes you drowsy? As Penn State's Kevin Bennett explains, research show it's a myth – although tryptophan may be connected to cooperation.
Nick Lehr

Arts + Culture Editor
Top stories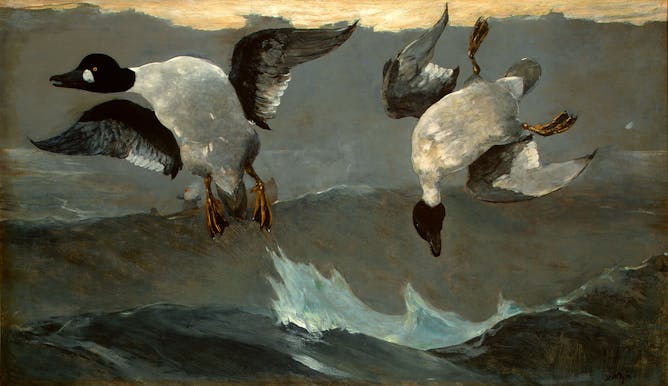 Dishes we consider staples today have little to do with the first feast.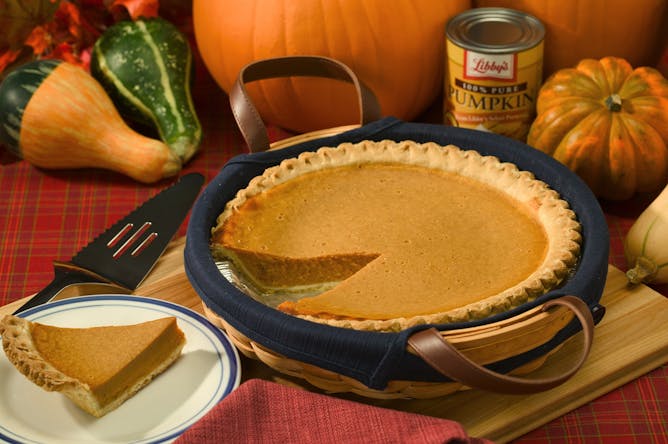 At one point, turkey was jockeying with duck and chicken for king of the Thanksgiving table.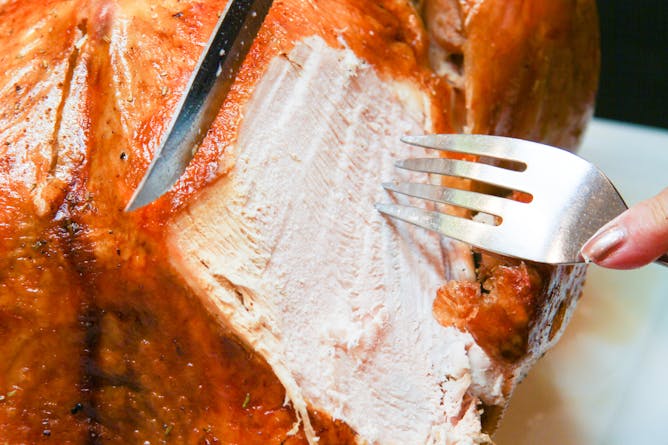 Remember that story about the molecule found in turkey that makes you drowsy? Research shows it's a myth – tryptophan doesn't cause you to nod off, but it may be connected to cooperation.
Environment + Energy
The fate of turkey tails shows how Americans have shifted from eating whole animals to focusing on choice cuts – and the surprising places where unwanted parts end up.

When you enjoy the delicious, savory foods of Thanksgiving, you're experiencing umami, the fifth taste, with a little-known history rooted in Japan.
Ethics + Religion
For those wondering whether it is sinful to drink, even moderately, a scholar goes into the history of alcohol and its distillation to show how early monks and priests contributed to it.

The presidential turkey pardoning draws on a language of forgiveness common to many religious traditions.
Science + Technology
Politics + Society
Many are dreading meeting relatives for Thanksgiving after Donald Trump's surprise victory. A student of the cultural divide around climate change offers tips for opening dialogues on politics.

After such a difficult political experience, empathy is the key not only to feeling connected, but feeling understood – and understanding others.
Economy + Business
Economic theory suggests when demand goes up, so does the price, but oddly, it doesn't for turkeys ahead of Thanksgiving.
Arts + Culture