Editor's note
The cyclone that has caused havoc on Africa's east coast has brought home two very tough realities. First, as Jennifer Fitchett notes, storms are growing in intensity and frequency. And that is exacerbated – as Robert Šakić Trogrlić writes – when countries such as Malawi and its neighbours lack the early warning systems that could protect their citizens from ferocious storms.
Tomorrow is World TB Day – the day in 1882 that Robert Koch announced he had discovered the bacterium that causes TB. Nearly 150 years later TB still kills at an alarming rate, even though there have been some important breakthroughs as scientists continue to try and find better drug regimens. Andrew Nunn and I.D Rusen share important findings from their recently published research on improving the treatment of drug resistant-TB. With an eye on some of the biggest breakthroughs, Bavesh Kana, looks at other developments made on the prevention and treatment front. And finally, Nazir Ismail debunks the myth that the disease only affects the lungs.
Nontobeko Mtshali

Education Editor
Top stories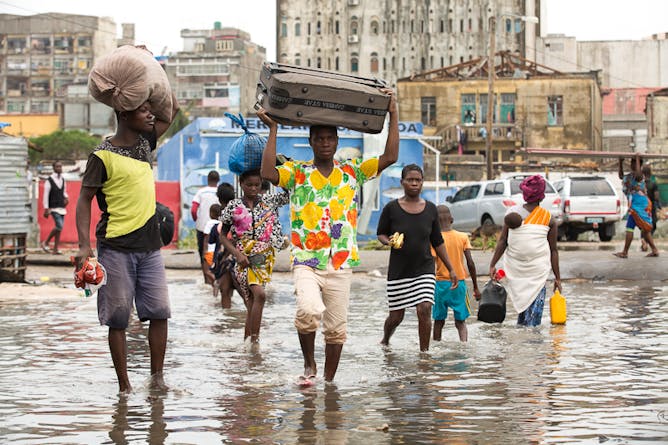 The recent storms provide a grim reminder of the prospect of future tropical cyclones in a region under continued threat from climate change.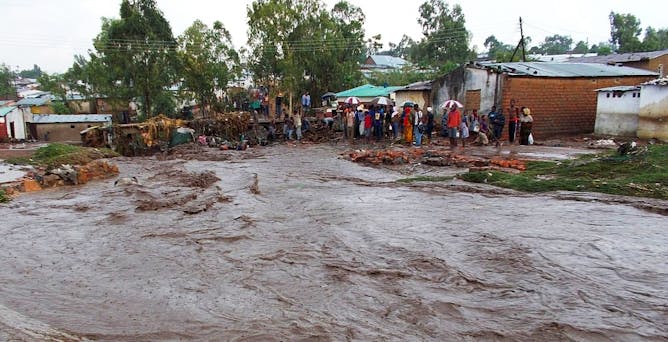 High poverty levels mean people lack access to land and work and they are often driven to settle in zones that are exposed to natural hazards.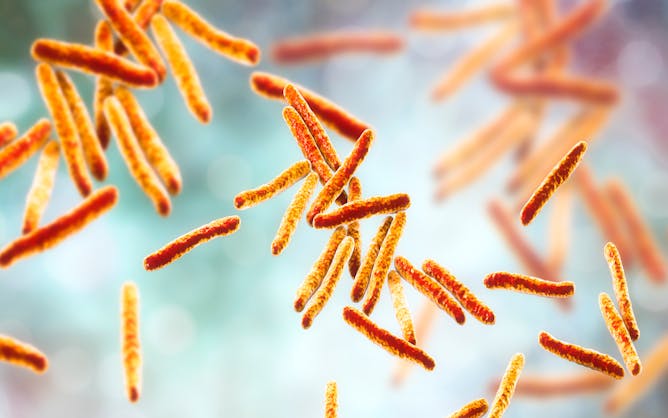 In Southern Africa, high rates of HIV infection have been the primary driver of TB
Health + Medicine
| | | |
| --- | --- | --- |
| New research shows that the treatment of drug resistant-TB can be reduced from the current duration of 20 to 24 months to less than a year. | | TB outside the lungs accounted for 14% of TB cases recorded globally in 2017. |
Politics + Society
| | | |
| --- | --- | --- |
| Botswana's High Court could finally decriminalise same-sex relations. | | Science is not the absolute truth. Scientific findings are the beginning, not the end, of the quest for truth. |
| Swapo remains the dominant party by far in Namibia. But it seems increasingly unable to live up to its promises. | | A crucial resource in enabling migration is having some personal link to current migrants. |
Environment + Energy
| | | |
| --- | --- | --- |
| While the international conservation community unites against the captive breeding of big cats in South Africa, the government stalls. | | The green revolution: small-scale, informal irrigation is expanding in Zimbabwe and small scale farmers are leading the way. |
Business + Economy
| | | |
| --- | --- | --- |
| A national minimum wage could benefit young people who have jobs and stimulate those who have given up trying to find work. But those without work need additional help. | | Foot-and-mouth disease vaccines have been successful in several parts of the world. But in Tanzania it's not that easy. |
Education
| | | |
| --- | --- | --- |
| These programmes allow institutions to claim they're doing something without really tackling the issues that lead students to plagiarise. | | Universities have both a responsibility and a degree of potential influence on public schooling that set them apart and impose a special duty of leadership. |
Arts + Culture
| | | |
| --- | --- | --- |
| Ethiopia is a storytelling nation in which Emperor Tewodros has a special place. | | Fespaco, Africa's premier film festival, celebrated its 50th anniversary in Burkina Faso. For African cinema to survive, it must adapt to today's audiences and forms of distraction. |
Would you like to republish any of these articles?
It's free to republish, here are the guidelines. Contact us on africa-republish@theconversation.com in case you need assistance.