Editor's note
What are the odds the Middle East will see peace in 2018? According to James Gelvin, a historian of the region and professor at the University of California, Los Angeles, they're slim to none. Here are the top five conflicts he says to keep an eye on – from the intractable fighting in Syria to what the Islamic State might look like without its caliphate.
When you're a scientist interested in creatures that live in virtually inaccessible water-filled caves, field research means strapping on your scuba tanks and jumping in. Texas A&M marine biologist Tom Iliffe describes his love for cave diving – and the amazing discoveries it's led to.
And we end our special series on weight gain and what to do about it with a warning about shortcut dieting fads and an overview of the scientific research that is revealing treatments that do work.
Danielle Douez

Associate Editor, Politics + Society
Top stories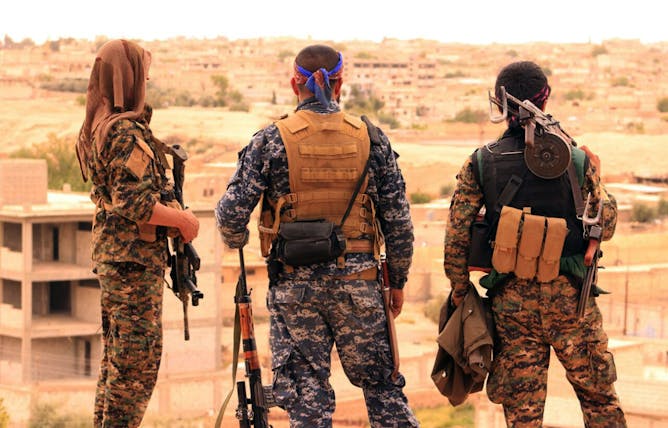 An expert on the region lays out the most essential issues to watch this year.
Scientific fieldwork that happens underground and underwater in spectacular but dangerous caves opens a window on a largely unknown world.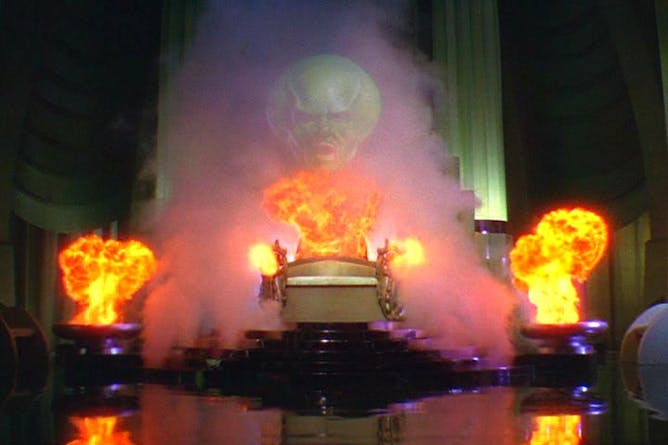 Dieting fads have been around for more than a century, but none of them has been shown to curb obesity long-term. The good news is that scientific evidence is revealing treatments that do work.
Economy + Business
New York, California and other high-tax states are angling to use the charitable deduction and state payroll taxes as workarounds to shield both their residents and their revenue.
Environment + Energy
A scientist who served on a national commission to review the 2010 BP oil spill explains why Trump administration efforts to loosen offshore drilling regulation pose major risks for minor payoffs.
Health + Medicine
Under a California law, faith-based crisis pregnancy centers must post signs with information about family planning services. The centers say it violates their First Amendment rights.
Ethics + Religion
The Massachusetts Medical Society recently reversed its long-held opposition to physician-assisted suicide. A psychiatrist notes many physicians are painfully conflicted about participating.
Arts + Culture
A sociolinguist wonders if they'll ever be able to interpret the waves, high beams and middle fingers of human drivers.
Trending on site
For centuries, written communication was tinged with formality and finality. But since the emergence of casual forms like texting, using proper grammar can be fraught with misinterpretation.

Dieting is a setup. The act of dieting causes physiological changes that make it hard to continue dieting successfully. Here's how the body fights back when some people try to lose weight.

Psychology researchers bring infants into the lab to learn more about how shared book reading influences brain and behavioral development.