Editor's note
Japan's snap election on Sunday revealed broad support for Prime Minister Shinzo Abe's approach to dealing with security threats from North Korea and China by building up Japan's military capabilities. Nicole Freiner, an expert on Japanese politics, explains this shift in focus for Japan – and what it means for the prospects for peace in the region. She writes: "A discussion on changing the Japanese Constitution's WWII prohibition of aggression is likely to be revived."
Fires in northern California have led to 42 deaths and the destruction of more than 8,000 homes and buildings, making it one of the most catastrophic fires in state history. Fire researcher Max Moritz from the University of California, Berkeley explains why we need to rethink how we assess fire risk, including how and where we build our communities.
The 2017 World Series, which begins tonight, will likely have its share of heroes and goats. Why is that, for every athlete who rises to the occasion, another wilts under the pressure? Sports psychologist Mark Otten explores the phenomenon of the clutch athlete.
Danielle Douez

Associate Editor, Politics + Society
Top stories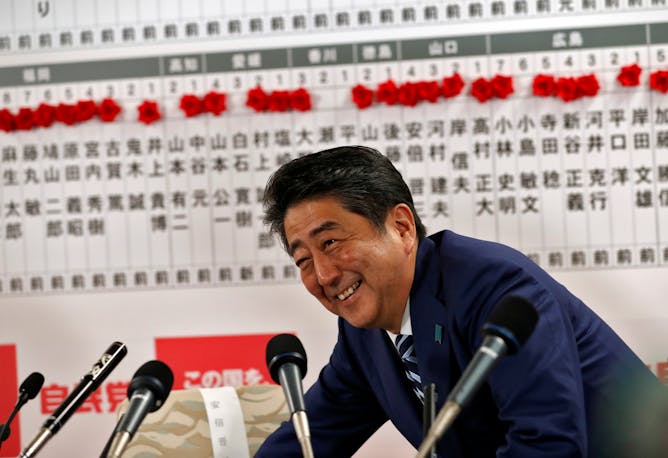 Support for asserting Japan's military might in response to threats from North Korea and China may destabilize the region.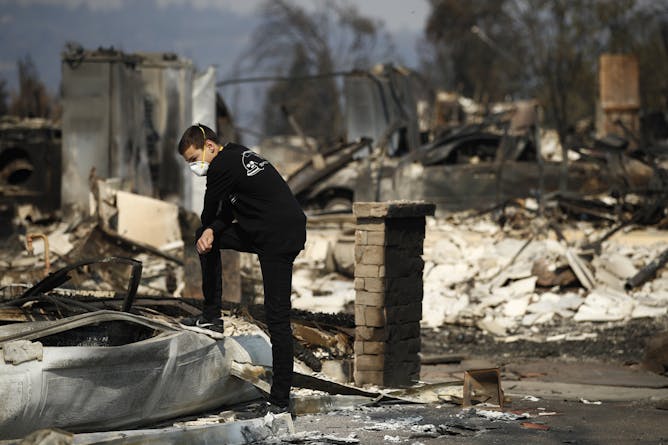 A California fire expert explains why municipalities need to reassess urban fire risk and take steps to learn how to coexist with fire.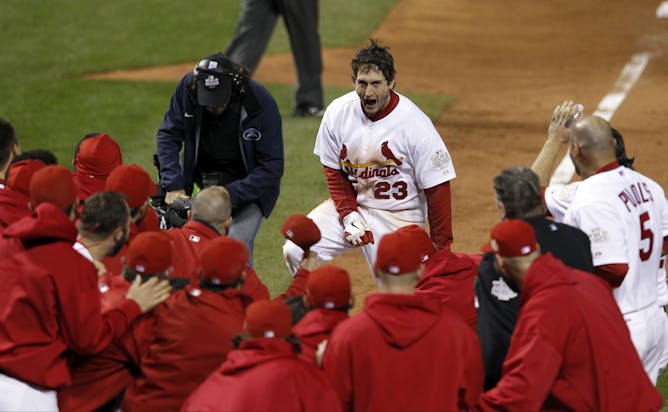 What makes someone more likely to succeed when the lights shine brightest?
Economy + Business
Human resources professionals should be trained at school and encouraged on the job to take employee complaints seriously. But that's not how the profession works now.
Ethics + Religion
World's major religions are concerned about moral behavior. What is the relationship between religious commitment and morality?
Science + Technology
Evaluating behavior using the elements of addiction can shed light on the president's – and anyone else's – tendencies to use social media.

Gerrymandering is being hotly debated around the US. Can math help us figure out how to divide the country up fairly?
Health + Medicine
Researchers have long been looking for clues into how to treat triple negative breast cancer. Could fighter blood cells that infiltrate the tumor provide insight?
Politics + Society
Surrogate mothers in developing countries are being shuffled across borders to evade a crackdown on the industry. This emerging gray market puts women at risk.
From our international editions
Last month a video of white girls singing the n-word as they danced to a hip-hop song went viral. Here a linguist breaks down the reasons white people should never use the term.

Elephants have the highest count of olfactory receptor genes of any species tested to date. This suggests that they may be the best smellers in the animal kingdom.

Automated tools could help encourage access to justice in areas such as divorce, owners corporation disputes and small value contracts.