Editor's note
Data released this week shows 54% of Australian men aged 18 to 55 report experiencing at least one sexual difficulty over the past 12 months. But it's important to question the assumptions that underlie this data, explains Jennifer Power, and the role of traditional masculinity in setting expectations of men's bodies.
The race for the US presidential election has already begun. Since Trump is disliked by the majority of Americans, Democrats think they have a chance to regain the White House. Dennis Altman surveys the field of Democratic contenders, and outlines their best strategies for a win.
Many Muslims in New Zealand will return to their mosques for Friday prayer today, a week after the terror attack in Christchurch. Fatima Junaid shares her research on how employers and organisations can support people after a traumatic experience to help them regain control over some parts of their lives.
Fron Jackson-Webb

Deputy Editor/Senior Health + Medicine Editor
Top story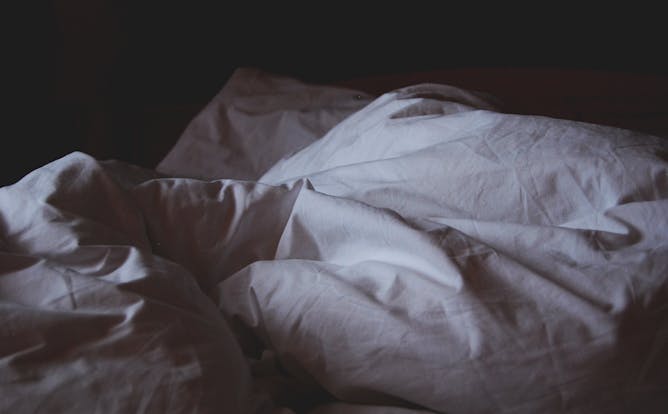 Research suggests that men who are exposed to cultural images of traditional masculinity have a greater vulnerability to sexual dysfunction than those who aren't.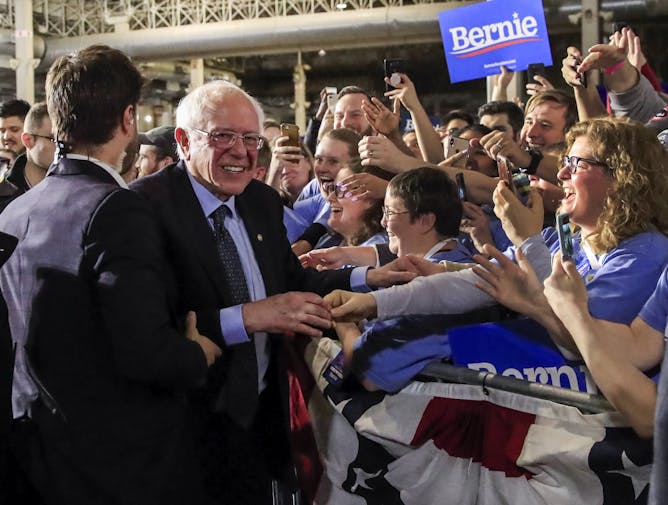 The Democrats have 24 potential presidential candidates but, like Donald Trump, their two front runners are both men in their seventies: Bernie Sanders and Joe Biden.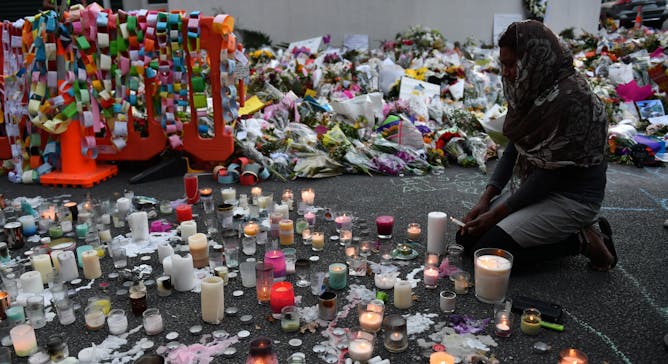 As Muslims across New Zealand return to mosques and to work, employers and organisations can support their grieving process.
Education
Science + Technology
The early days of science writing was largely authored to men, with women treated to texts labelled "for the ladies". How things have changed, but more needs to be done.

Sometimes photographic images are not able to capture and accurately represent science – especially at very tiny scales. This is where scientific visualisation comes in.
Environment + Energy
Invasive tropical fire ants spread by eating their fat useless sons.

Feral horses are a clear point of division between parties in this weekend's election. Labor has pledged to repeal the Coalition government's bill to preserve large numbers of brumbies.

Victoria's environment is taking a pounding, but an ambitious report offers a way forward – not just for that state, but for the whole of Australia.
Business + Economy
As many as half of all temporary migrant workers are being underpaid. After a two-year inquiry, the Migrant Workers' Taskforce has provided a blueprint to do something about it.

We've the lowest unemployment rate in eight years, but little to celebrate.

The odds of winning are no better than even, and the costs of losing are enormous. We ought to limit forex to traders who can demonstrate their expertise.
Cities
Parkland, Florida, where 17 people died in a school shooting on Valentine's Day 2018, was already a place of highly secure, gated communities, so the survivors instead united against guns and hate.
Arts + Culture
Rarely seen in the family album are photographs of funerals, burials and the suffering of those who are left to mourn.

New Zealand is the last major landmass to be settled. One of the sites of earliest occupation is under threat from development, despite its cultural significance for Māori.
Health + Medicine
Featured jobs
Featured events