Editor's note
Hairdresser Jonathan Van Ness quickly became a fan-favourite when Queer Eye was rebooted for 2018 for his affable smile, his warm personality, and his passionate belief that every man deserves to experience self love.
Last weekend, in an intimate interview with the New York Times, Van Ness came out as HIV positive, and he has been surrounded with love and support. What was once a death sentence is now a manageable chronic health condition, as Van Ness attests. But there is still work to be done in lessening the stigma: one in three people living with HIV in Australia have almost no-one in their life who is aware of their status.
Van Ness' bravery in coming out, and the way he has been received, shows us the way we understand HIV is changing. Hopefully, this is a step in making sure others feel they can come out and be supported too.
Jane Howard

Deputy Section Editor: Arts + Culture
Top story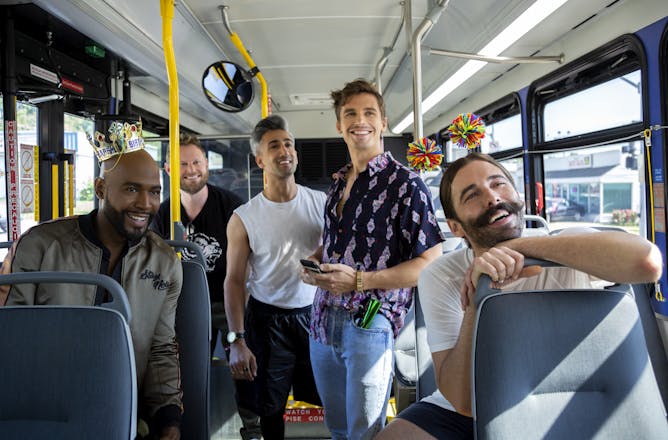 The Queer Eye star coming out as HIV positive and the changing face of HIV is an encouraging story about the way stigma is shifting. But we still have work to do.
Business + Economy
With 150,000 tourists stranded, this is the largest peacetime repatriation the UK has ever undertaken.

Not only could less work pay for itself by boosting productivity, it's necessary for human and planetary well-being.
Health + Medicine
The steady flow of politicians and government staffers switching sides to lobby for powerful food, alcohol and gambling companies is a threat to public health.

Adolescence is a time of heightened vulnerability around body image. Instagram's policy to stop teens viewing posts advertising weight loss 'solutions' and cosmetic procedures is socially responsible.
Environment + Energy
Australia cannot distance itself from moral responsibility for emissions from exported fossil fuels.

The IPCC report says extreme sea level events that used to hit once a century will occur once a year in many places by 2050. This situation is inevitable, even if emissions are dramatically curbed.
Science + Technology
From solar sail-powered spacecraft, to laser communications, to asteroid detection systems, there is no shortage of Australian ideas and expertise to help NASA explore the Moon and Mars.

A leaked research paper shows that quantum computer researchers may have overtaken conventional ones for the first time
Politics + Society
Scott Morrison told reporters he discussed climate change with his daughters, aged 10 and 12, but didn't share, unfortunately, the girls' views on the subject.

Controversy from the #LetHerSpeak campaign has surrounded this Tasmanian so-called 'gag law'. Here's why it was set up in the first place.
Cities
Parcel and courier delivery vehicles are often blamed for traffic congestion in our cities. But they're only a fraction of the traffic caused by tradespeople and other services.

With space at a premium, robotic furniture can transform a room in seconds. How will this affect our sense of belonging and feeling at home, when everything can change with a voice command?
Education
Arts + Culture
The AFL Grand Final is more than a physical contest between professional athletes: it is a day we collectively make meaning, and create culture.

Don't blame the global financial crisis. The Australian art market has performed poorly over the last decade - but there is plenty of growth potential.
Featured jobs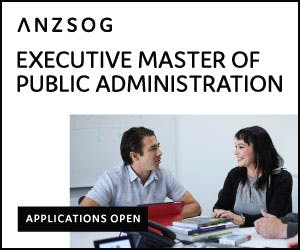 Featured events