Editor's note
With electricity, phone service and internet still scarce in Puerto Rico, it's been almost impossible for locals to recount their experiences of Hurricane Maria and life after the storm. But Evelyn Milagros Rodríguez, an intrepid librarian at the University of Puerto Rico - Humacao, took on the challenge. Her firsthand account of the humanitarian crisis in Puerto Rico is a tale of survival, struggle and resilience. (And we're bringing it to you in Spanish, too.)
Many people are starting to worry about what will happen when artificial intelligence gets more capable and starts taking over more jobs than it already has. Kentaro Toyama, a scholar of technology and culture – and former AI researcher – from the University of Michigan, explains why the resulting social upheaval may be greater than in the past.
With allegations of sexual assault and harassment making headlines, three violence prevention scholars at Wayne State University explain that preventing such behavior has to start early with programs geared toward developing healthy norms for kids and young adults.
Finally, the White House on Thursday officially declared the opioid crisis a public health emergency. Our recent series explores the effects of the opioid epidemic and addiction on the U.S.
Catesby Holmes

Commissioning Editor
Top stories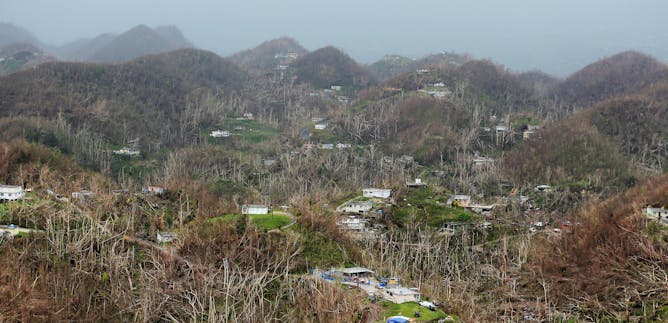 A Puerto Rican librarian with a personal relationship to hurricanes describes the brutal reality of life on this Caribbean island more than a month after Maria and Irma left their mark. Leer en español.

As artificial intelligence technology becomes more capable, it threatens more types of jobs – like lawyers, bureaucrats and managers. What social upheaval will happen if those people can't find work?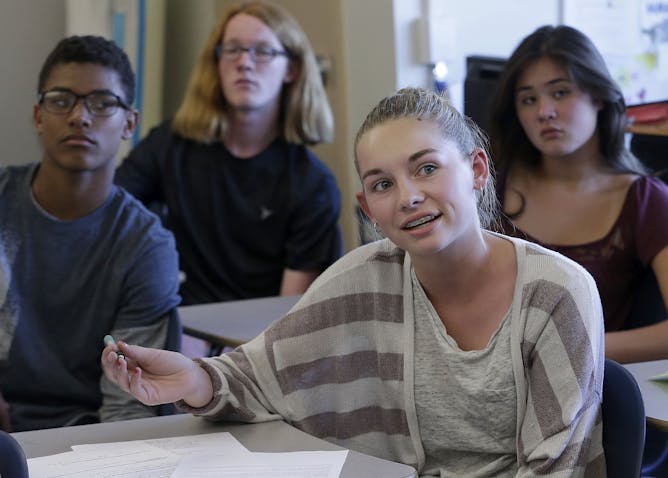 Incorporating lessons on healthy sexual behavior into sex ed classes and special prevention programs for youth could be key to reducing sexual violence, experts say.
Environment + Energy
Fire is part of the ecology in much of California, but recent wildfires have caused much more damage than past burns of similar size. A fire ecologist points to two key factors: winds and population growth.
Politics + Society
The Chinese Communist Party has disciplined more than a million officials since Xi took power in 2012. What is going on?
Economy + Business
Although 'Game of Thrones' -style funeral pyres are still out of bounds, Americans are increasingly turning to cheaper, greener and more meaningful ways to dispose of their loved ones' bodies.

By some measures, Americans are giving less to charity through their jobs than they used to. But many companies say that increasing this kind of charity is a priority for them.
Arts + Culture
Groundbreaking musician who inspired Elvis and The Beatles.
From our international editions
Coconut oil is being hailed as the new "superfood", helping us lose weight and kill harmful bugs. But how do the claims stand up to scientific scrutiny?

Donald Trump's proposed border wall will destroy historic and ancient sites, violate the rights of Indigenous populations and cause misery to those seeking a better life. What's more? It won't work.

Until this discovery, theropod dinosaurs were thought to be considerably smaller, at three to five metres in body length, during the Early Jurassic.