Editor's note
With climate scientists predicting global seas could rise six feet or more by 2100, it's easy to assume that the world's islanders should plan to move. But three scholars who study nations' vulnerability to change change see reason for optimism in many small island states. As they explain, not all small island nations are equally vulnerable and many are already adapting to a climate-altered world.
President Donald Trump just returned to Washington after spending almost two weeks in Asia, where he pushed his "America first" approach to trade. In short, Trump assumes the U.S. can act unilaterally without consequences, according to Georgia State political scientist Charles Hankla. American policymakers in the 1930s learned the hard way this isn't how the global economy works, he writes.
When the heavyweight companies of Silicon Valley were just starting out, they seemed to deliver another part of the California Dream, promising a new, clean industrial future for America. But as University of Nebraska Omaha historian Jason Heppler describes, toxic waste pollution proved a rude awakening.
Finally, Boise State University professor Steven Feldstein – who studied Zimbabwe for years as a State Department official – says it's too soon to tell whether democracy or more dictatorship will follow yesterday's overthrow of President Robert Mugabe.
Jennifer Weeks

Environment + Energy Editor
Top stories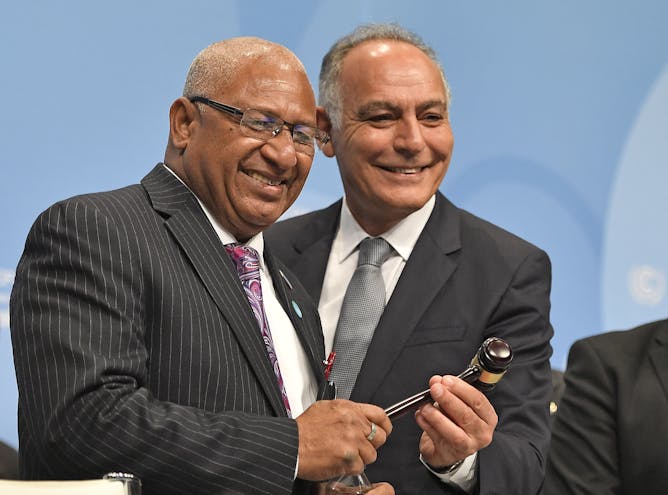 Although climate change threatens the world's small island nations, many can find ways to adapt and preserve their homes and cultures – especially if wealthy countries cut emissions and provide support.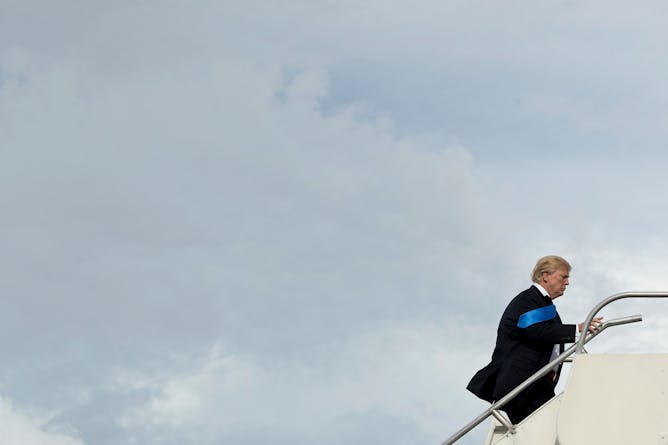 American lawmakers in the 1930s learned the hard way what happens when a country raises tariffs and makes other unilateral trade decisions.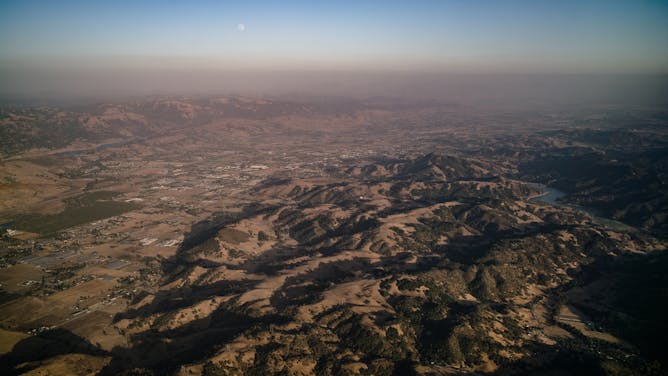 Silicon Valley brought together natural surroundings, suburban homes and futuristic high-tech work. But industrial pollution betrayed the California dream.
Politics + Society
Mugabe and his powerful wife have been overthrown in an apparent coup orchestrated by Zimbabwe's vice president. Will the country transition into democracy or get strapped with yet another dictator?
Science + Technology
The Nov. 12 earthquake wasn't centered on any known major faults in the Earth's crust. In its wake, scientists will collect data to add detail to what they know about seismic activity in the area.
Health + Medicine
The first clinical trial examining a drug to treat Alzheimer's was begun 30 years ago. There is still no cure and no known way to prevent the disease. Two factors may contribute to that.
Economy + Business
The decision by the bureau's founding director to step down this month offers Republicans and the Trump administration a chance to finally gut the bureau they've long despised.
Arts + Culture
Joe Ricketts abruptly shut down DNAinfo and Gothamist after his employees voted to unionize. Is what he did legal? And how could similar events be prevented in the future?
Environment + Energy
What if the world really got serious about meeting global climate goals? Doing the math on current emissions and the pace of energy transitions shows how quickly fossil fuels need to be phased out.
Trending on site
According to a new analysis, the number of US teens who felt "useless" and "joyless" grew 33 percent between 2010 and 2015, and there was a 23 percent increase in suicide attempts.

The way people use social media – and the algorithms inside those systems – increases passions, and drives people to polarizing extremes.

The fate of turkey tails shows how Americans have shifted from eating whole animals to focusing on choice cuts – and the surprising places where unwanted parts end up.