Editor's note
It's been over two months since Cardinal George Pell was found guilty of sexually abusing two choirboys when he was Archbishop of Melbourne in the 1990s. But only yesterday could the media explicitly report the guilty verdict of December 11, 2018. This is because the courts had issued suppression orders preventing any reporting on proceedings involving Pell. Legal experts Michael Douglas and Jason Bosland explain the reasoning behind suppression orders, and why they were issued in this case. And they argue the public should have been told, by the courts, the reasons for the orders as they denied vital information about a significant, global figure.
And what now for the Catholic Church? As Andrew Singleton writes, Australian Catholics have steadily drifted from the church in recent years, in which sexual abuse scandals play no small part. Perhaps now the church will realise the need for genuine reform – and if rank and file Catholics, especially the young ones, have their way, that will include allowing priests to marry, changing attitudes to contraception, the ordination of women and empowering the laity.
Sasha Petrova

Deputy Editor, Politics & Society
Top story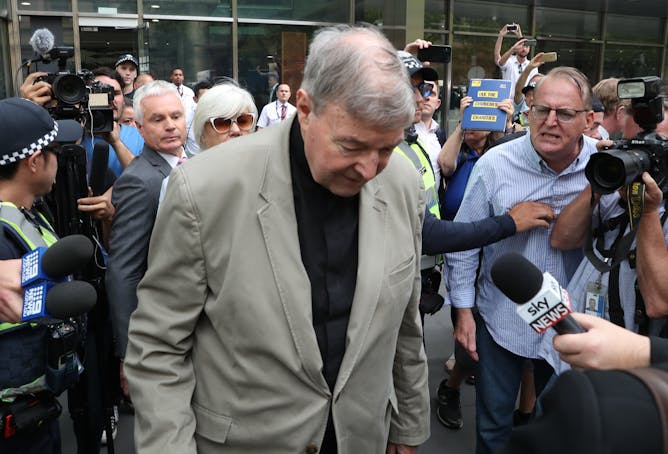 The public ought to be provided with a set of written reasons explaining why the court decided the suppression order was justified in the Pell trials.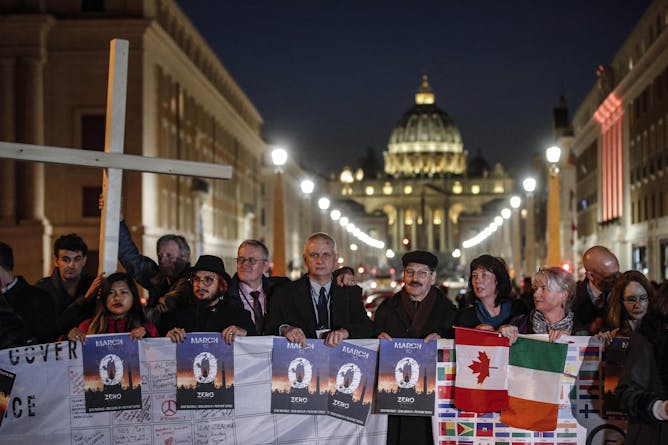 Australian Catholics are drifting from the church, and research shows sexual abuse scandals are a main reason why.
Health + Medicine
Antipsychotic drugs are often used to "chemically restrain" aged care residents and control their behaviour. The system needs to change – but lessons from the US tell us it's not going to be easy.

Home care packages are a viable alternative to residential aged care for many older Australians. But the process to secure these packages can be long and complicated.
Science + Technology
Any discussion about regulating social platforms should recognise how new policies could reduce the bottom line of small businesses.

Problems in facial development can occur with the skull, face, blood vessels, muscles, jaws and teeth. But it's the hard palate forming the roof of your mouth that's most commonly affected.
Cities
Education
No single group of people is responsible for this crisis, but we all have a part to play in improving working conditions for school leaders.

While shifting cyber safety education beyond privacy is a step in the right direction, teachers already have to contend with an overcrowded curriculum.
Environment + Energy
Rewilding is gaining popularity around the world, as a means to restore ecosystems to their ancient state. But just like Vegemite, Australian rewilding projects need to have a unique flavour.

These efforts should include trying to turn around the United States' decision to leave the Paris agreement, Sharma told the Coalition for Conservation on Tuesday night.
Business + Economy
Australia's Foreign Influence Transparency Scheme Act is at least a step in the right direction.

Last time Australia got lucky. We are unlikley to get lucky again.
Politics + Society
Arts + Culture
Big Shows have a long history – the Romans used flying machines on stage and Medieval mystery plays took over whole towns.

The latest offering from playwright Nakkiah Lui illustrates just how ripe our political class are for satirical representation.

The term initially focussed on the intersection between race and gender, but more recent uses have extended to include sexuality, gender diversity and disability.
Featured jobs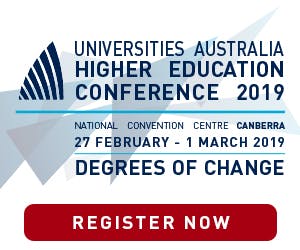 Featured events