It's finally October and that means not just pumpkins, but Nobel Prize season. Monday the Nobel committee announced the winners of the prize for Physiology or Medicine. The three recipients, two Americans and one Brit, won for their discoveries of how cells sense and adapt to low levels of oxygen, a state called hypoxia.
Sadeesh K. Ramakrishnan, a professor of medicine, explains why the win thrilled his colleagues at the University of Pittsburgh and why understanding how cells deal with oxygen fluxes – caused by exercise, injury or even high altitudes – has implications for many diseases, including cancer and anemia.
Also today: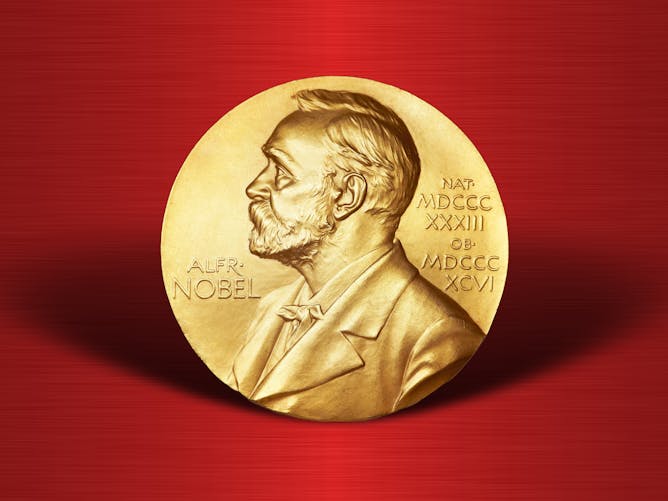 Oxygen is vital for life, so much so that cells can sense when there isn't enough and adapt almost instantly. So how do they do it? The winners of the 2019 Nobel Prize for Physiology figured it out.
Ethics + Religion
Protestant fundamentalism was born in the United States in 1919, fueling a culture war that continues today.
Health + Medicine
The teen years are filled with fun for some, but many youth begin to experience serious depression, which can set them up for recurring bouts. A new study offers hope: Support and understanding help.

A new study looks at whether deaths by suicide could be lowered with mental health care. To a small degree, yes. But a look at the costs suggests there may be better ways to prevent shooting deaths.
Environment + Energy
Meat producers are lobbying in many states to keep the word 'meat' off labels of plant-based products like the Impossible Burger. But this may not clarify shoppers' choices.
Politics + Society
Investigations often damage the president's approval rating, particularly if the inquiry drags on for a long time. But that may not matter to a historically unpopular president like Trump.

The gunmaker's move to stop selling AR-15s to civilians is not a response to concerns about gun control. Instead it's a reflection of how prevalent the AR-15 and comparable weapons are in the US.
From our international editions
The foundations of orderliness for any city are planning and management. Lagos had this in place in the early days.

Development assistance has its problems. Nevertheless, it's crucial for reducing extreme poverty. And it fosters important international relations that benefit all Canadians.

As the Earth's magnetic north pole heads towards Siberia, concerns have been raised that the northern lights could move with it.