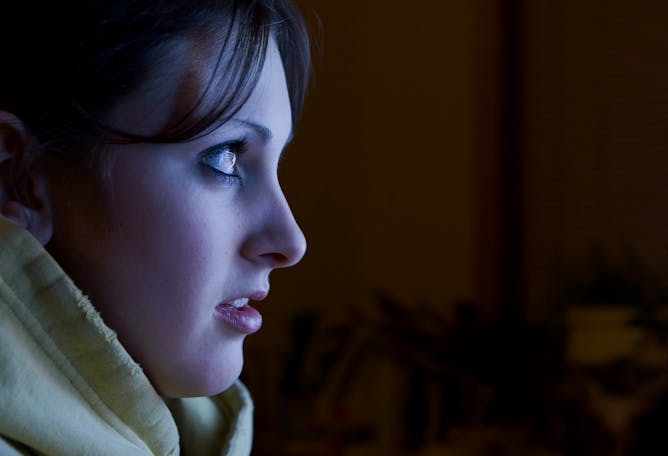 Over the past decade, more teens have attempted suicide. The trend has vexed researchers, but it's that much more difficult to determine whether a fictional TV show has had any role.
Economy + Business
Several presidential hopefuls have offered proposals to close the racial wealth gap, from baby bonds to reparations. A simulation suggests policies short of direct aid to blacks won't do the trick.
Health + Medicine
Fat-shaming is as ineffective as it is cruel. The bullying tactic also ignores the biological factors underlying obesity, which are not always under a person's control.

Lack of good toothbrushing and dental care in nursing homes is a serious problem that will only get worse as more boomers enter such places. Here's why it's time to think about it.
Environment + Energy
Big storms with lots of flooding, like hurricanes Dorian and Maria, actually restore the Caribbean's delicate balance between native and nonnative fish species, new research finds.
Politics + Society
Citizens voting directly on policy seems like a good idea. But that led to the Brexit mess in the UK. In the US, two scholars say direct democracy deepens distrust of politics and government.

Single parents and unmarried parents who live together spend less on their children than married parents.

As Israelis head to the polls for the second time in 2019, what role will gender play in the vote?
Education
Their initial grants do not insist upon filing reports that might indicate what works best. And without more affordable housing, the problem is sure to continue.
From our International Editions
Land of Hope and Glory seems somehow inappropriate given the current state of British politics.

Bianca Andreescu's success provides an example of how to cover women's sport and promote the athletic achievement of female athletes with hype and enthusiasm.

It's normal for expectant mums to worry about how their activities might affect their baby's health. But when it comes to vigorous exercise, the evidence shows there's nothing to worry about.