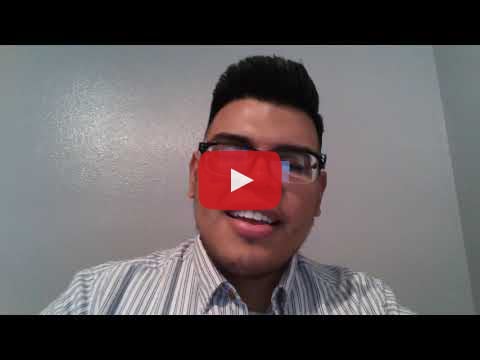 Please click on this link for a written transcript of President Chavez's message.
2021 Professional Development and Leadership Event
The SSCCC will hold the 2021 Professional Development and Leadership Event on October 1 - 3, 2021, in Long Beach at the Long Beach Westin. We are very excited to get together in person! There will also be an online option.
The first day of the event - October 1st will be dedicated to leadership training for student body association leaders and delegates. You can find the schedule for this day on our website at this link.
For the other two days, we would like student leaders, advisors, and our system partners to propose workshops. Workshops should fit within the following four strands linked to our theme "Rising to the Challenge: Creating a Movement for Change".
Developing and Fostering Student Leadership
Being a Voice for Change
Rising to the Challenge
Accessing Resources for Student Success
If you have an idea for a workshop, please review our Call for Proposals found on this page.
Finally, we are seeking support for our event through sponsorships. If your student body association or organization is interested in sponsoring our event, please check out the sponsorship levels and associated perks provided on our website at this link.
2021Ballot Bowl: Registration Rumble
Let's get ready to rumble! For the past few years, the Secretary of the State has held a competition to see who can get the most community college and university students to register to vote. This year is no different! Prior to the governor's recall election, the Secretary of State is again launching the Ballot Bowl.
Campuses across the state will compete with one another to register the most students to vote over the course of seven weeks. The competition will award campuses based on the number of voter registrations between CCC, CSU, UC, and the independent university systems. The challenge began on August 2nd and will end on Election Day, September 14, 2021. The goals for the challenge are to increase student voter registration and to create meaningful experiences that will continue to foster an interest in the election process.
How can you help? if you are not registered to vote, click this link. You will be asked to designate your college system and campus during the registration process. The selection is made on page 3 of the application process (Additional Information/Consent - Voter Registration Application). Once you register, tell a friend to register too! The CCC System has over 2.1 million students -- we got this with your help!
SSCCC Student Trustee Retreat
The SSCCC will be holding a virtual retreat for student trustees on California Community College Boards of Trustees. The purpose of the event is to provide students with resources as they serve on the college boards from a student leadership perspective. Student trustees will be provided with information about the laws that give students the right to participate in college governance, how to engage with students on their local campus and statewide, as well as opportunities for networking with other trustees. The tentative agenda is provided below.
AGENDA

Welcome and Introductions
Purpose of the Retreat
SSCCC and interaction with Trustees and SBAs
Student Trustee Role
Panel Presentation - Empowering Students
9 + 1 Rights, Participatory Governance, and how this affects Student Trustees
Open Forum
Conclusion
Register for the event at this link.
SSCCC Region Meetings and Elections
Are you interested in student leadership at the regional level? The SSCCC has many opportunities for you to serve! One way is as an officer of the regional board. We still have a number of regional leadership positions open. You can find information about the open positions on each of the region pages found on our website at this link. If you are not sure of your region, use the search engine in the upper right-hand corner of our website and type in your college name.
Below are the upcoming Region Delegate Assembly Dates:
Region I: September 16th - 4 PM
Region II: August 21st - 5 PM
Region III: August 25th - 6 PM
Region IV: August 30th - 5 PM
Region V: September 15th - 4 PM
Region VI: August 31st - 5 PM
Region VII: September 6th - 6 PM
Region VIII: August 27th - 4 PM
Region IX: August 27th - 2 PM
Region X: August 29th - 4 PM
The meeting agendas and zoom call information can be found on the calendar on each region page or from this link at least 72-hours prior to the meeting.
You can also receive information about region activities by signing up for the region listserv at this link.
We need you! The SSCCC appoints students to over 25 participatory governance groups ranging from topics such as diversity, equity, and inclusion, distance education, textbooks, open educational resources, curriculum development and so many more! Below are just two committees where we need students to serve:
Assessment Committee: This advisory committee reviews and makes recommendations concerning all assessment instruments used by districts (e.g., AB 705).

Library and Learning Resources Program Advisory Committee (LLRPAC): Actively supports learning and enhanced educational success among students of the California Community Colleges.
You can find a list of all groups on our website at this link. We are looking for California community college students who represent the full population of California community colleges including all ethnicities, ages, regions, abilities, and those who are passionate about student issues and concerns.
This year we are pleased to announce that students serving on statewide participatory groups will receive a stipend. For more information, please check out the committee appointment process on our website at this link.
UPCOMING EVENTS
Executive Committee and Board Meetings
Generally, the SSCCC Board of Directors meets on the second Friday and Saturday. There are a few exceptions. The SSCCC Executive Committee meets on the Friday prior to the SSCCC Board of Directors. The Board of Directors is transitioning to a hybrid format with both in-person and online.
Board Meeting - August 13 – 14, 2021 (Long Beach Westin and online)

Executive Committee Meeting - September 3, 2021 (online)

September 10 – 11, 2021 (SFO Westin and online)

Executive Committee Meeting - October 8, 2021 (online)

October 15 – 16, 2021 (South)

Executive Committee Meeting - November 5, 2021 (online)

November 12 – 13, 2021 (North)

Executive Committee Meeting - November 3, 2021 (online)

December 10 – 11, 2021 (South)
Events
Student Trustee Retreat, August 21, 2021, 12:00 pm - 3:00 pm
Professional Development Event, October 1 - 3, 2021, Long Beach Westin
Spring 2022 General Assembly, April 1 - 3, 2022, Sacramento Holiday Inn
Region and Caucus Meetings
Check out all the SSCCC events including Regional Meetings, caucuses, and webinars on the SSCCC Calendar.
Check out the calendar on the SSCCC website (link above) for the agendas and call information at least 72-hours prior to the meeting.