briefcase | invest smarter | issue #41
Before we talk about the grandest real estate collapse in Asian history...What's better than a pumpkin spice latte? I'll tell ya...
In a big win for more housing supply, California Gov. Gavin Newsom last week signed Senate Bill 9, which effectively abolishes single-family home zoning in the state.
😃🤗👏👏👏🏻👏🏻👏🏿👏🏿
Forward to a friend to celebrate! 🍾🥂🎉
In an unfortunate comparison, many have called China's biggest real estate player, Evergrande, the Chinese equivalent of Lehman Brothers.
🔮 Guess what comes next?
The company accounts for about 2% of the real estate in China, and has over 1,300 developments in 280 cities. Currently, its unfinished projects account for $1 trillion in market value. So far, the central government has not intervened in the looming collapse.
And, their $300 billion (and growing!) in unpaid bills kinda feels like...
Don't feel so bad about that unpaid parking ticket now do ya?
Evergrande, whose name means constant and big in Chinese, is certainly no longer constant, but the size of the debt is quite big per WSJ.
Nevergrande
So what do you do when you're buried up to the penthouse in debt? Over the past few weeks, Evergrande has...
Asked employees for loans
Paid suppliers in apartments
Has had their market cap shrink by 90%
Has 1.4 million in unfinished apartments
42% of its debt is due within the year
Will likely claim the biggest collapse of any Asian company in history
Pardon the Interruption: Do you like what you're reading? To put this weekly newsletter together we read a lot. Mostly stuff with pictures 📷.
One resource we rely on is the members-only long-form monthly newsletter from Bruce M Firestone called Burning Rock Solutions. Ever wonder...
🏠 How to determine out what a property is really worth?

🦆 What Daffy Duck has to do with real estate business models?

💵 How to figure out what your "cash engine(s)" actually is (are)?
🤗 Briefcase readers can now download a FREE copy of Burning Rock Solutions here. Prof Bruce is a friend of Briefcase, and his monthly insights into real estate business models have been a game-changer.
📰 Check it out...We wish Xu Jiayin, CEO of Evergrande, had. Now, back for the Grande Finale.
Grande Gestures
So what can we learn so far about this slow-motion train wreck?
Diversification isn't always good: According to media reports, Evergrande wasn't satisfied with its real estate portfolio, they also invested in electric vehicles, soccer teams, and theme parks.
China's overheated real estate: According to the WSJ...
The looming collapse is a microcosm of China's overheated housing market, in which prices have been climbing for years. Evergrande's problems—and their ripple effects on the economy and social stability—are the biggest test of Beijing's rejuvenated campaign to end debt-fueled speculation and stop home prices from surging while the government tries to lower inequality and keep housing affordable for the masses.
📉 Chinese property values dropped by 20% over the past year and 65 million units are currently vacant. To put this into perspective, the U.S. is currently in a supply crunch and needs about 5 million homes to satisfy demand.
🤢 Also, housing makes up 29% of China's GDP turning it into the powerhouse it is today. For comparison, housing makes up 6% of U.S. GDP.
They've even start demolishing unfinished buildings. See a total of 15 towers go down in a matter of seconds here.
We'd usually make a few jokes here, but this was too depressing already.
Chinese Real Estate Investors: They invest in real estate like Americans invest in stocks, and they're hurting the most from this grande collapse. Reportedly, investors in China buy for appreciation, not necessarily to rent them out.
😟 Hence the terribly high number of vacant units.
Obviously, they don't read Prof Bruce's newsletter either.
So What? The world waits on two key elements, how the markets and central Chinese government react to the Evergrande collapse. The latter has been trying to rein in real estate markets and debt markets, so don't expect any grande gestures from them anytime soon.
Until then, internalize the lessons above and enjoy the show.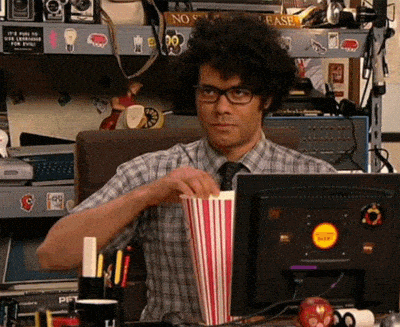 🤔 Investment firm Chinese Estates announced it was offloading its entire stake in Evergrande...Its stock surged 15% on the announcement — CNBC
📊 Record-low mortgage rates and a dwindling inventory make rentals 'the next big thing' — Forbes
📉 After two months of increases, home sales dipped in August — The Real Deal
🎤 *DJ Khaled Voice* Another one...WeWork to try and go public again — CO
🚧 Multifamily construction grows as single-family starts begin to slow — Realtor.com
👨‍👨‍👦‍👦 Existing-home sales drop as first-time buyers pause their search — MPA
😲 JLL launches Short Stays, a 'professional' Airbnb rival — PlaceTech
Share, and get free stuff!
Which two of your friends would like this newsletter the most? Share briefcase using the URL below and get some sweet swag. You've got referrals so far!
...Briefcase loads up a VPN and expands into China.
Read the most-shared newsletters:
Written By Brad Cartier