Food Tech Media Startup Funding, M&A and Partnerships: January 2015
The new year kicked off with over $525 million pouring into the food tech and media sector through four acquisitions and twelve capital raises.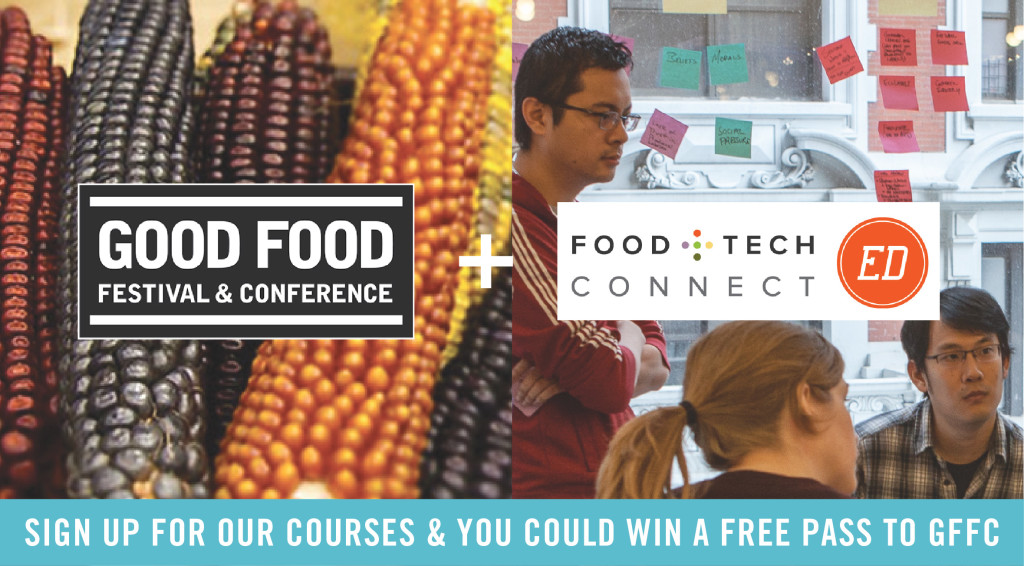 Sign Up for Food Biz Courses & You Could Win a Free Pass to GFFC
Till 3.11, when you sign up for Food+Tech Ed courses, you'll be entered to win a free pass to Good Food Festival & Conference (worth $300). Save 25% on courses now with "GFFC".
Heading to SXSW? Come On to Our Food Tech Mixer
We're thrilled to team up with the Harvard Common Press for the third annual SXSW mixer. Join us on March 13 from 5-7pm.