Join us for the 2020 ISTO Member Meeting
29 September at 10:00AM EDT
As a member of the ISTO Federation, you are cordially invited to the Annual ISTO Member Meeting featuring Silona Bonewald, IEEE Executive Director of SA Open.
Silona will provide an overview on the new OpenSource products offered by IEEE: SA OPEN, Open Venture, and Foundation and the new service platform for support and creation, community support and create and Open Source governance setup.
Silona Bonewald, Executive Director, SA Open
Alliance Program Highlights
IoT-Upgradeable Lighting Challenge features D4i drivers and Zhaga Book 20 connectors
The US Department of Energy (DOE) is challenging the lighting industry to develop commercial lighting technologies that can be quickly and easily upgraded after installation by adding advanced controls and/or IoT sensors.
The performance requirements for the "IoT-Upgradeable Lighting Challenge" include the use of D4i LED drivers, as well as Zhaga Book 20 sockets. The focus in on interior lighting. Read more
MIPI Alliance Releases A-PHY SerDes Interface for Automotive
MIPI A-PHY℠ v1.0 is the first industry-standard for long-reach serializer-deserializer (SerDes) physical layer interface. Available to MIPI members, the new specification provides an asymmetric data link in a point-to-point topology, providing high-speed unidirectional data, embedded bidirectional control data and optional power delivery over a single cable.
In conjunction with the adoption of A-PHY, the Alliance also introduced MIPI Automotive SerDes Solutions (MASS). MASS will provide automotive OEMs and their suppliers with end-to-end high-performance connectivity solutions for the growing number of cameras, sensors and displays that enable automotive applications such as advanced driver-assistance systems (ADAS), connected in-vehicle infotainment (IVI) and, ultimately, fully autonomous vehicles.
Swiss Light Source Synchrotron (Paul Scherrer Institut) in Switzerland and OpenCAPI Technology Advances Macromolecular Crystallography Research
Check out this educational video on the use case for OpenCAPI technology in Macromolecular Cystrallography.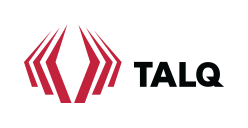 MORE THAN 20 PRODUCTS CERTIFIED AS TALQ-COMPLIANT
The TALQ Consortium, which has developed a global interface standard for managing heterogeneous
smart city device networks, continues to award further products TALQ Certification, after passing strict test procedures. The number of certified TALQ-compliant and interoperable products has climbed to 22 products from 17 companies from a variety of countries and continents. The only reliable way to confirm official certification remains the consortium's website.
EXCELLENT GROWTH IN QI WIRELESS CHARGING BUCKS THE TREND IN A DECLINING GLOBAL MOBILE PHONE MARKET
Strategy Analytics finds that the convenience of Qi wireless charging is resonating with consumers and a range of consumer electronics vendors that are eager to add this desirable feature to their products. Indeed, Qi continued its forward march in 2019, growing wholesale shipments of Qi-enabled devices 27% year-on-year (RX+TX) amid an overall smartphone market that contracted 1.3% in the same period.
SAMPLING OF ISTO PROGRAMS
Recent News
Digital Illumination Interface Alliance
MIPI Alliance
OpenCAPI
Printer Working Group
Upcoming Events
Digital Illumination Interface Alliance
MIPI Alliance
TALQ
Wireless Power Consortium
IEEE SA Training + Development Offers FREE Training
This new training course--geared to working group chairs--can help you understand what a working group is and how it functions as well as the group dynamics and drivers. It also offers insight into the IEEE standards development process, highlights best practices and how to anticipate and overcome bottlenecks and roadblocks while providing the nuances associated with process, intellectual property and compliance.
This 12 module course is only available for a limited time, so check it out and enhance your knowledge and skillset for standards development.
About ISTO
ISTO is the premier trusted partner of the global technology community for the development, adoption, and certification of industry standards and emerging technologies. Its mission is to facilitate the life cycle of industry standards development through a dedicated staff committed to neutrality, quality support and member satisfaction.
Fostering the market acceptance, adoption and implementation of standardized technologies, programs of ISTO Federation span the spectrum of today's information and communications technologies. ISTO is the recipient of the 2010 Tenzing Norgay Interoperability Achievement Award, which recognizes success in driving market acceptance, adoption and implementation of standardized technologies. For more information, visit the ISTO website.